The iPhone 6 may not have been announced yet but that hasn't stopped die-hard fans from making sure that if and when it does arrive, they'll be first in the line.
These pictures show that people have already started queueing outside the New York Apple Store having brought full camping gear and chairs to make their stay slightly more bearable.
While we've certainly seen people camping overnight this shows a new level of commitment as even if the iPhone 6 is unveiled next week it probably won't go on sale until a few weeks after.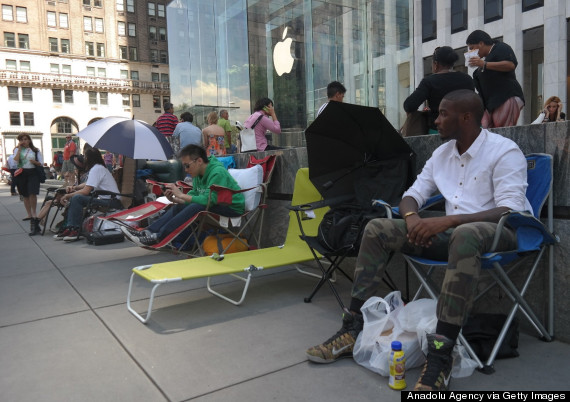 Now it's important to point at at this juncture that while some will be queueing for an iPhone 6, others may actually be doing it for charity.
Here in the UK a man queued for weeks last year outside the Apple store in order to raise money and awareness for homeless charities.
Whether they're doing it for charity or doing it out of sheer excitement you have to applaud their commitment.