Bluetooth headsets, they're not exactly at the top of the list of 'cool gadgets' are they. They serve a purpose which -- ultimately -- is to keep your hands on the wheel, it's a noble pursuit but it's no Google Glass.
Well Motorola's hoping to change all that with the Moto Hint, a Bluetooth headset so small that people will barely know you're wearing one. We spent a short time putting the Hint through its paces and here's what we thought.
Key features:
Four hours talk-time
Personal voice control via Moto X
Normal voice control via Android and iOS
Quick charger (80 per cent in 30mins)
Charging dock/case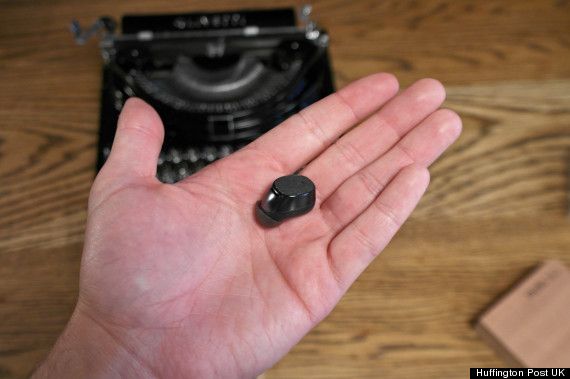 Verdict:
The Moto Hint isn't the first time a company has tried to make Bluetooth headsets cool again, indeed Jawbone's ERA arguably came the closest thanks to great design and seamless integration with Google Now and Siri.
Well Motorola's having a go and it believes that the less people know you're wearing one, the better.
The Hint is tiny and we really do mean tiny. It's smaller than most in-ear headphone buds so it rests comfortably within the ear.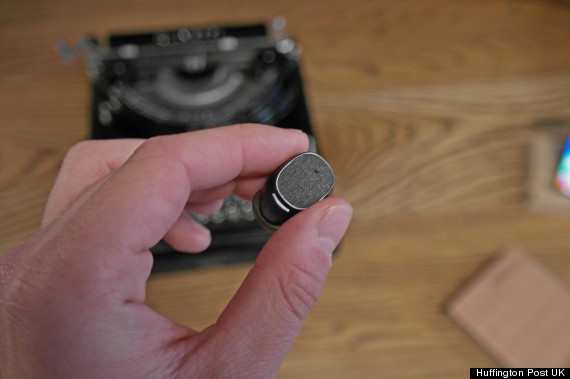 Due to its size the Hint looks worryingly unstable, as though the slightest shake will send it tumbling to the floor.
This wasn't the case, in fact once you popped it in your ear there's even a chance you might forget you're wearing it.
Of course as with the ERA, Motorola is using voice control as one of the big selling points so naturally the Moto Hint comes with the functionality built-in.
If paired to a Moto X it'll even recognise the same customised voice prompts that you've set up for the phone and because it's always-on there's no reaching up and pressing any buttons.
That always-on functionality also applies to Google Now however we'd assume that Siri would require a physical prompt using the button on the back of the headset.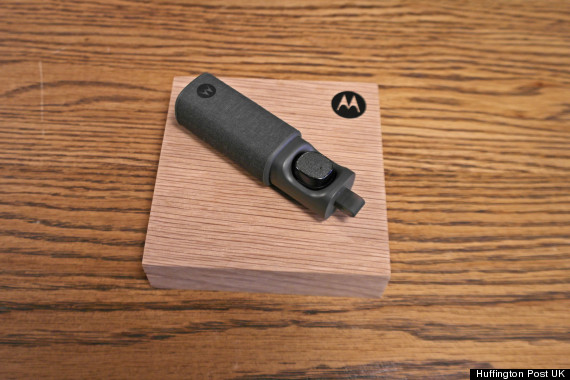 The Moto Hint also comes with its own carry case/dock which doubles as a charger. From it you'll get two extra charges which should help calm any fears over battery life.
The dock looks great and the combination of the fabric body along with the plastic accents works really well, it's definitely something we wouldn't mind carrying around with us.
It's clear that Motorola is trying to remove as many of the barriers as possible for wearable headsets and from our short time with the Hint it looks like they might have succeeded.
With smart watches and smart wearables encouraging us to talk more and more to our devices the Bluetooth headset could well be on the verge of a resurgence so it'll be really interesting to see just how well received the Hint is with the general public.
From our point of view the conclusions were positive, it's an incredible achievement and while the carry case/dock