As one tweeter has pointed out following the death of the iconic Joan Rivers:
Think what would bother Joan Rivers most about the bad taste jokes being made about her is that she's not here to do them herself.

— tom jamieson (@jamiesont) September 5, 2014
So we think she'd approve of this sign spotted at Hackney Wick station in London: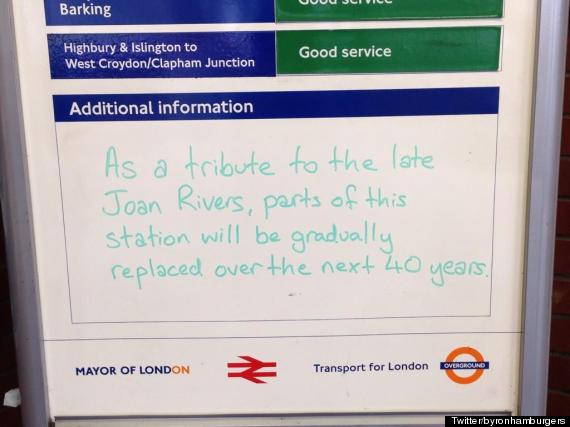 Nice one, TfL. Our thanks to Claire of @byronhamburgers for the spot/photo.
READ MORE: