Sunday night's 'X Factor' returned to the North East for the second half of the auditions in Newcastle - home to 'Broon Ale', about 500 bridges and, of course, the glittering jewel in the 'X Factor' crown herself, Cheryl Fernandez-Versini.
SEE MORE: Best And Worst Of Saturday Night's 'X Factor'
Along the way we met a woman who wiggled her bum at Simon Cowell not once but twice, Dr King - the only person less deserving of the title than Gillian McKeith - and yet another contestant who complained that they stank of fish at the end of a working day. Clearly a recurring problem among this year's crop of hopefuls.
Here are our highlights from Sunday night's show…
Kerrianne Covell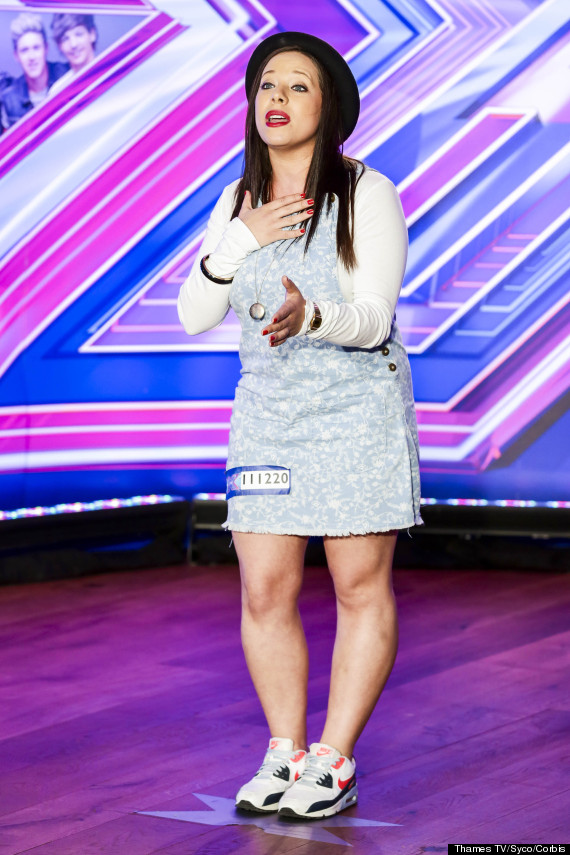 Shoe shop worker Kerrianne has skived off work for the day to come and sing for the judges, so it's just as well she can actually sing, isn't it? Performing an Adele album cut might not be the way we'd choose to make an impression on 'X Factor' viewers, but luckily Teesside-born Kerrianne gets her boss on the phone to talk to Simon Cowell, which is what we'll remember most about her audition.
We thought this was going to be a hilarious moment where Simon told the boss to stick the job, but instead he says Kerrianne would like to hang on to it "in the short-term". Sorry, but is this a singing contest or a documentary about the Human Relations section of Kerrianne's shoe shop? We're half-surprised the whole scene didn't descend into a debate about holiday pay, lieu days and how someone's tupperware keeps going missing from the staff kitchen...
Raign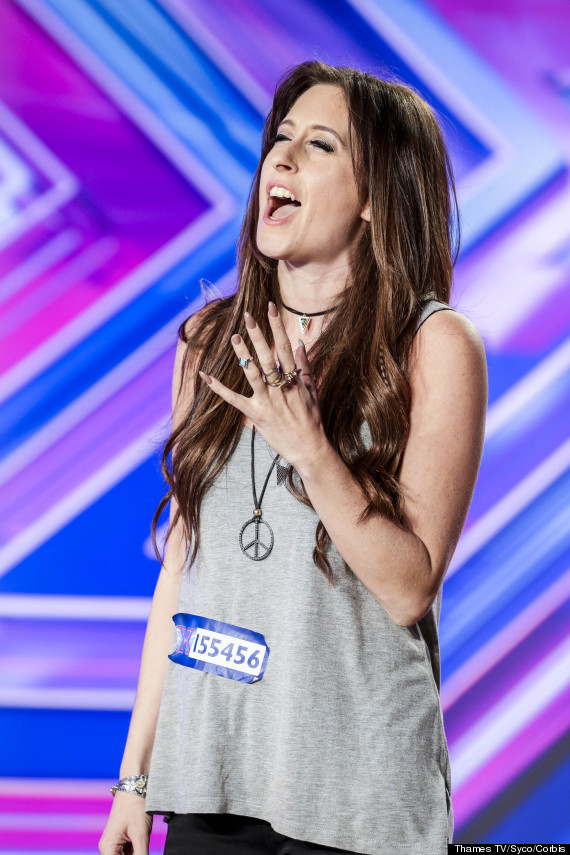 Raign gets off to a bad start with the judges because she goes in to her audition with confidence rather than shuffling into the room and squeaking about how nobody's ever had faith in her and her dog died last week and she really needs this chance or she'll be evicted from her bedsit and have to do the unthinkable and actually get a job, like half of the hopefuls who pass through the door. Our grievance with her is more about the silent 'g' in her name, but that's neither here nor there really, is it?
After telling the unimpressed judges her single had already reached the dizzying heights of number 17 in Russia - but who's to say if Cheryl has ever charted any higher than that in Russia, for that matter? - she launches into a pitchy performance of Zedd's 'Clarity', which Cheryl and Simon refuse to put her through based on.
Clearly not taking no for an answer, Raign then performs one of her original compositions, 'Don't Let Me Go' which, actually, is probably the best original song we've heard a contestant sing so far this series. Simon changes his mind and puts her through to the next round, much to the chagrin of Chezza, who says working with Raign would be her "idea of hell". And this is a woman who sits next to Louis Walsh for a living.
Michael Rice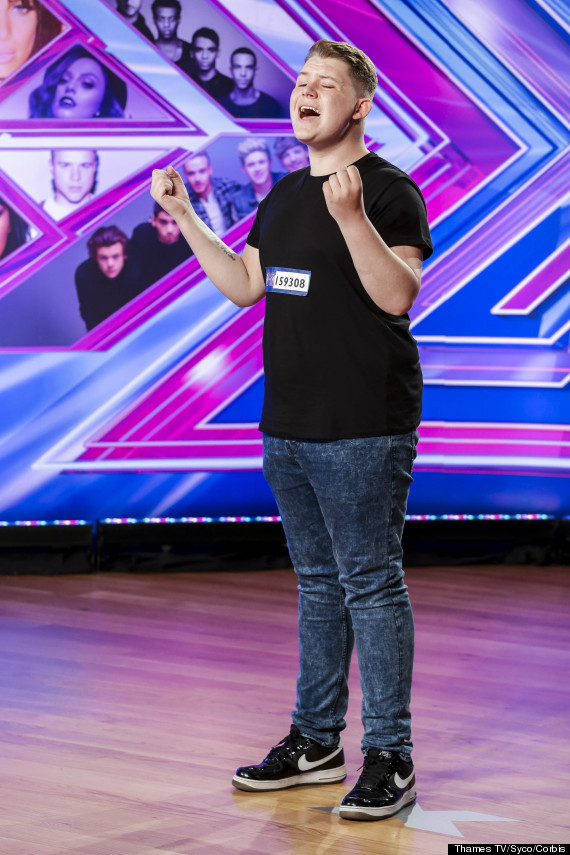 The last thing we thought we'd be seeing in Sunday night's show was Simon Cowell telling a 16-year-old boy that he was "a little fish and chip shop diva… with a bit of gravy on top", but then this is 'The X Factor' and we should know by now to expect the unexpected.
The panel seemed unsure when sweet-natured Michael revealed he'd be tackling the Whitney Houston power ballad 'I Look To You' as his audition choice, but he totally blew them - not to mention us! - away with his performance of the track. Nice to hear there's one teenager showing up to the auditions without a guitar, without a trillby or a bandana and, for a change, with an actual singing voice. Michael is basically everything we're looking for in a young 'X Factor' contestant - he can sing, he's got charisma and he knows how to whip up a mean battered cod while he dazzles us with a Céline Dion number.
Kayleigh Manners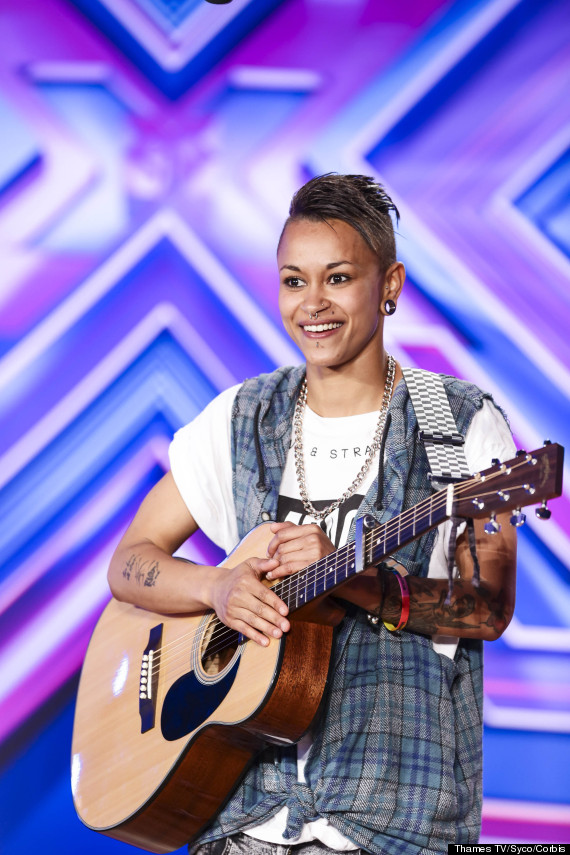 Kayleigh is one of our favourite types of 'X Factor' contestants, who show up to the auditions already an almost-polished popstar, self-assured but not cocky, and delivers a great audition, in this case with a guitar-driven performance of Sam Smith's 'Stay With Me'.
Clearly the judges agreed with us, showering Kayleigh - who joked, "I sing better in my bedroom, I promise" - with praise before sending the young fitness instructor through the arena stage of the competition.
Jake Quickenden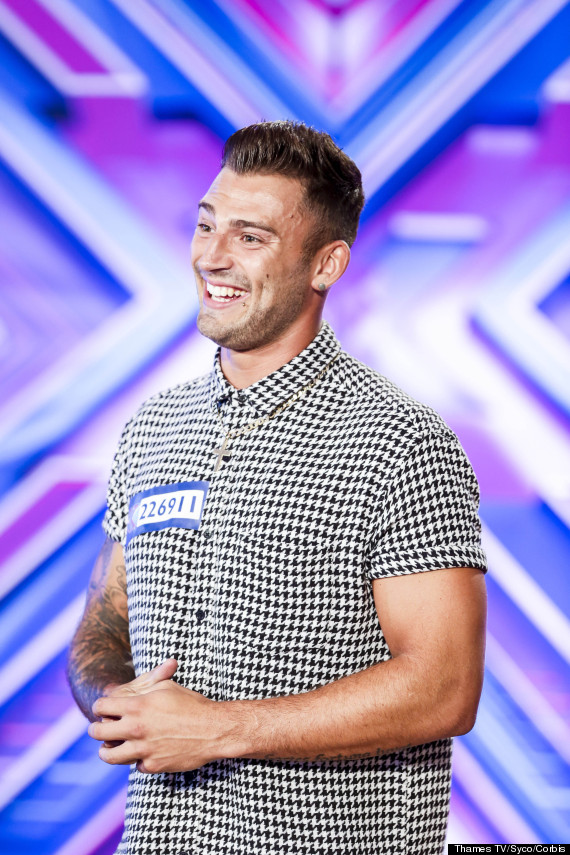 Eagle-eyed 'X Factor' viewers might recognise Jake from 2012, when he got through to judges houses stages only for Nicole Scherzinger to send him packing, putting through Jahmene Douglas, James Arthur and Rylan Clark to the live shows instead.
After that, Jake reckons his life returned "to normal", which is a nice story but he forgot the part where he whipped his kit off to appear on the cover of Gay Times magazine, and was flown to Ibiza and Los Angeles as part of his TV presenting gig. You know, "normal".
His first song choice made Mel B stop him mid-way through to tell him to focus on a sad time in his life, at which point we hear about the sad death of his brother, before he totally loses himself in a performance of 'Say Something'. After he receives a yes from each of the judges, Mel can't help but give him a cuddle, making us question whether she actually only agreed to come on 'The X Factor' as an alternative to speed dating and Tinder…
'The X Factor' continues on ITV next Saturday and Sunday.