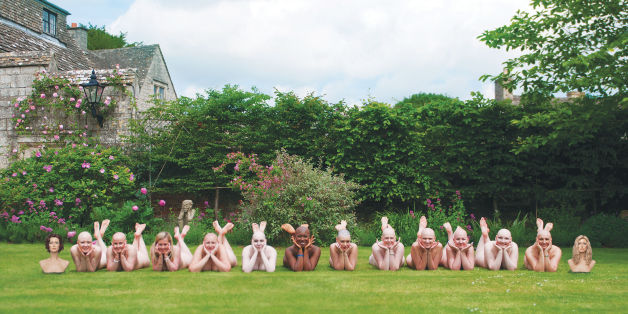 PA / PrettyBald
Introducing the modern-day calendar girls, with a twist.
Our latest source of inspiration (and major admiration) goes to a group of women suffering from hair loss illness, alopecia, who have boldly gone where no alopecia sufferer has gone before.
The women have, quite literally, bared everything (bald heads and all) for a 2015 charity calendar, with the aim of raising awareness of the disease.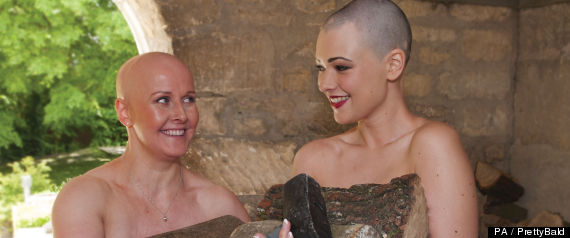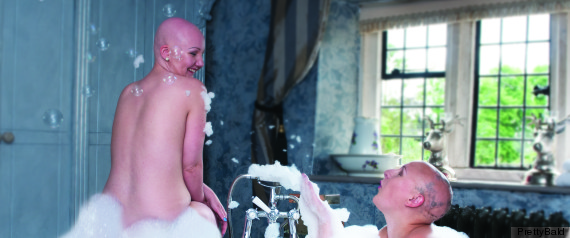 Out of the 12 women baring all, eleven of them suffer from alopecia - the medical term for hair loss which can occur from multiple causes - and are hoping to raise funds for the charity Alopecia UK through sales of the £10 calendar.
Organiser Victoria Short said: "I'd been trying to think of an interesting way to raise both awareness of the condition and much-needed funds for the charity. Jokingly one day I said we should do a nude-bald calendar and to my surprise, 11 other ladies agreed.
"It was hard work but a lot of fun and by the end of the day we all had the giggles. We may not be supermodels, but the shots have come out really well and I'm hoping a lot of people will buy them and enjoy having them on their wall."
SEE ALSO:

As A Child With Alopecia Areata Gets Sent Home From School, We Must Raise Awareness Of The Disease

Touching Photos Of Women Painting Beautiful Crowns On Their Heads To Cope With Hair Loss
Alopecia UK's communications manager Amy Johnson said: "We are very grateful to event organiser Victoria for choosing Alopecia UK to benefit from the proceeds of the Pretty Bald calendar.
"We are a small charity which provides information, support and advice to those affected by hair loss. Any funds received from this project will help to further our work in helping those who may be struggling with alopecia.
Story continues below...
"A nude calendar is certainly a bold move to raise awareness of the condition and what better time to launch an alopecia calendar than September, Alopecia Awareness Month."
To find out more or buy the calendar visit: prettybald.co.uk.