The iPhone 6 is now just a few hours away from being unveiled at Apple's special event in California.
Of course the iPhone is just part of the story as Apple is widely expected to unveil both a new smartphone and its first smart watch, the iWatch.
Rumours suggest that the star-studded event will include performances and even an announcement from U2 hinting that maybe the iPod is about to get a update as well.
Apple have made sure that it's easier than ever to keep track of the announcement and of course we'll be covering the event live but just in case here are the ways in which you can follow Apple's iPhone launch: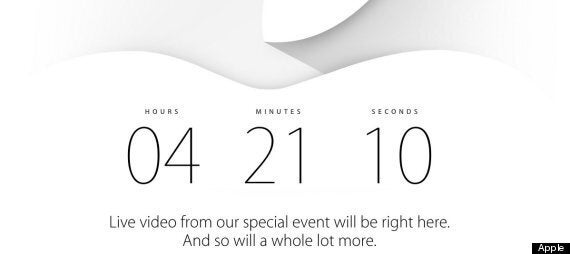 Apple will be live steaming the entire event via QuickTime. Unfortunately that means that anyone with a Windows computer won't be able to watch the event. If you have a MacBook or iMac you're in luck, install the latest version of Safari and head to Apple.com.
You can watch the event live on your iPad/iPhone or iPod Touch using the Safari app, just head to Apple.com and make sure you don't accidentally lock the screen.
You'll be able to watch the event live through either a second or third generation Apple TV. The event will appear as an app on the Apple TV home screen.
You can of course stay abreast of all the news surrounding Apple's iPhone launch right here, we'll have stories covering all the major announcements and full specs lists, release dates and galleries. That way you can just enjoy the launch and then check out Huff Post Tech for anything you might have missed.
Related