In a twist of irony so poetic in it's timing it would be worthy of... well, a prime time TV drama, a speech by the leader of the TUC warning of a return to a "Downton Abbey" society was cut off by news of the Royal Baby.
Frances O'Grady was giving the keynote speech at the TUC Annual Congress in Liverpool on Monday when the BBC diverted attention to the Duchess's womb.
SEE ALSO:
Viewers heard: "Are we going to settle for a nastier and poorer Britain - a Downton Abbey-style society, in which the living standards of the vast majority are sacrificed to protect the high living of the well-to-do?"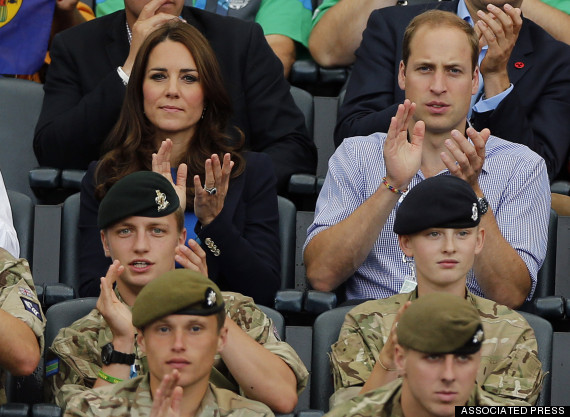 Slow hand clap
Right on cue the coverage then broke to the Royal Baby announcement.
Suffice to say many were not impressed.
BBC news interrupts the shabby audio coverage of Frances O'Grady's TUC keynote talking of a Downton Society to bring news of new Royal Baby

— Trevor Davies (@trevadavies) September 8, 2014
BBC spoon-feeding us goo about the Royal Baby instead of Frances O'Grady's TUC keynote speech critical of the structure of the economy

— Trevor Davies (@trevadavies) September 8, 2014
BBC News interrupts Frances O'Grady's speech at the TUC to break the news that William & Kate are expecting their 2nd child. #priorities

— Nathan Fisher (@nm_fisher) September 8, 2014
The BBC just cut off Frances O'Grady talking about "the privileged and the rich" for a breaking report about another royal baby. Irony lost.

— Nick Reading (@NickReading1) September 8, 2014
Others however questioned just where O'Grady herself would sit in a 'Downton' style society...
Frances O'Grady how do you cope with you tiny £100,000+ salary ..... #TUC14

— Simon W (@_swcoach) September 8, 2014