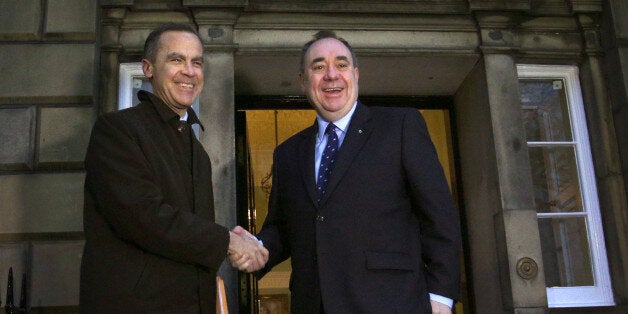 Speaking to trade unions in Liverpool, Carney pointed out that Labour, the Conservatives and Liberal Democrats have all ruled out sharing the pound in an official currency union with an independent Scotland, leading him to conclude: "It's in that context that a currency union is incompatible with sovereignty."
Carney told the Trade Union Congress that a "successful currency union" needed free movement of capital, a banking union and a shared fiscal framework.
"You need tax, revenues and spending flowing across those borders to help equalise, to an extent, some of the inevitable differences," he explained.
He also denied that he was bowing to 'political presure" from Chancellor George Osborne to keep interest rates low before the general election next year, insisting that the Bank was "absolutely indifferent" to politics.
"We're given a specific mandate to achieve that inflation target and we manage monetary policy to achieve that."
Carney suggested that the Bank would start to raise interest rates from next spring as wages finally start to rise next spring, stressing that rate-setters would "need to see the prospects of wage growth coming in".
The Bank, he said, was "closely monitoring pay settlements" as a "leading indicator" of whether the economy was able to withstand an interest rate hike.
The timing of the first interest rate rise, which would raise rates from the emergency low which has been in place since 2009, has caused controversy as it would push up the cost of borrowing and pile pressure on mortgage holders and businesses.
The governor said the Bank expected workers to enjoy wages rising faster thain inflation "around the middle of next year", explaining: "Productivity growth should pick up bringing the higher, sustainable pay rises that British workers deserve."
With the theme of the TUC conference being "Britain needs a Pay Rise", Carney was enthusiastically applauded when he declared that the Bank of England would aim to become an accredited Living Wage employer.
"Employment does much more than provide the means to support workers and their families; it is essential to personal fulfilment and human dignity," he said. "Part of that dignity is being paid a living wage."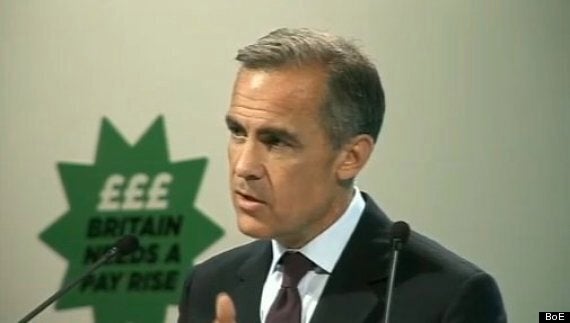 Carney speaking at the TUC Congress
TUC general secretary Frances O'Grady said there was a cost of living "crisis" in the wake of the economic crash, which unions blame on bankers.
She said: "Economic growth is back, but there's no sign of it in most workers' pay packets. Now the economy is recovering, any reasonable person might think this is the time to help repair household budgets and share the proceeds of growth more fairly. But the jobs that are being created are too often low paid and insecure."
Carney's speech comes after the Bank last week voted to keep interest rates at their historic 0.5% low, amid mounting pressure on them to raise rates as the economic growth has taken hold.
It remains to be seen how decisively the Bank voted to keep interest rates low in its meeting this week, as minutes from the meeting will be released later in the month. The Bank's latest decision means that interest rates have been at their longest period without change since Clement Attlee was prime minister.
Last month it emerged that two of the Bank of England's rate-setters backed a rise of 0.25% from the historic 0.5% low, arguing that it could be done without putting the economic recovery at risk.
Ian McCafferty and Martin Weale, members of the Bank's Monetary Policy Committee, felt that "economic circumstances were sufficient to justify an immediate rise", according to newly published minutes from the committee's meeting in August.
This marked the first split vote among Bank rate-setters under governor Mark Carney, as the pair were out-voted by the other seven members of the committee to keep interest rates at their current level. The last time Bank rate-setters were divided over whether to increase interest rates was in July 2011.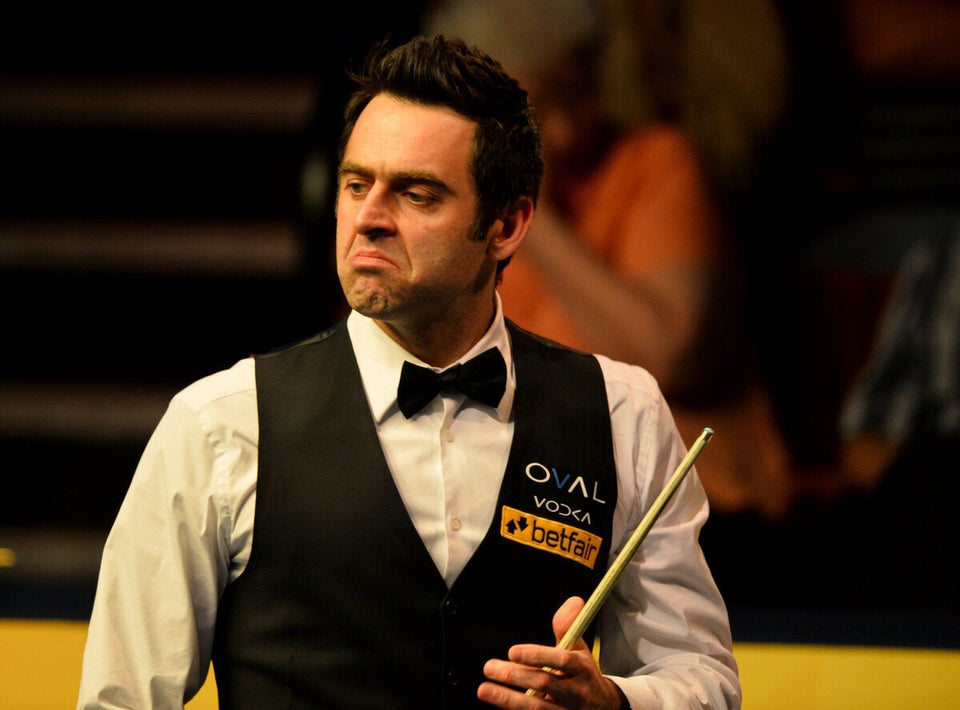 11 Reasons The Bank Of England May Be Ignoring A Housing Bubble