Taylor Swift has revealed that a song on her forthcoming new album features a scathing attack on a fellow popstar… which her fans seem to think is Katy Perry.
'Bad Blood' sees Taylor hitting back at a rival singer who tried to hold her back, and it sounds like she's not pulling any punches.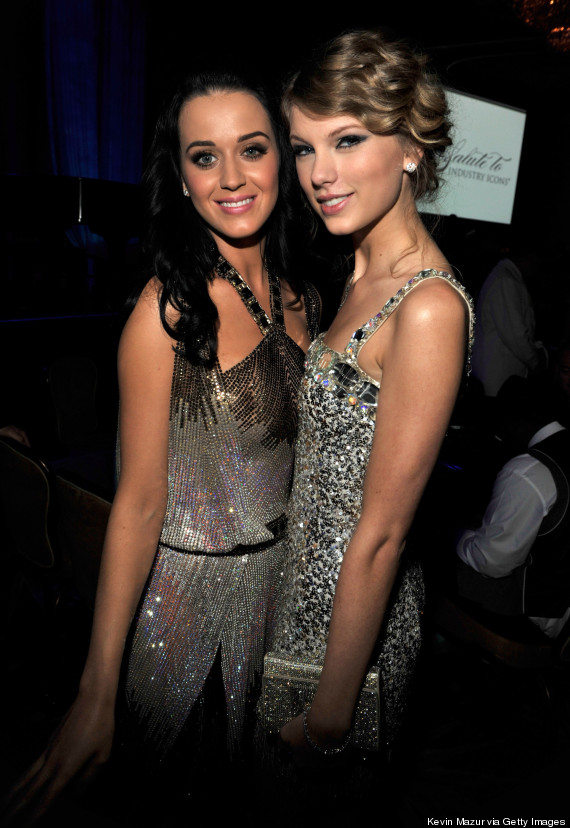 Taylor and Katy at the Grammys in 2010
Speaking in the latest issue of Rolling Stone magazine about the star in question, Taylor explains: "For years I was never sure if we were friends or not.
"She would come up at awards shows, say something and walk away, and I would think, 'Are we friends or did she just give me the harshest insult of my life?'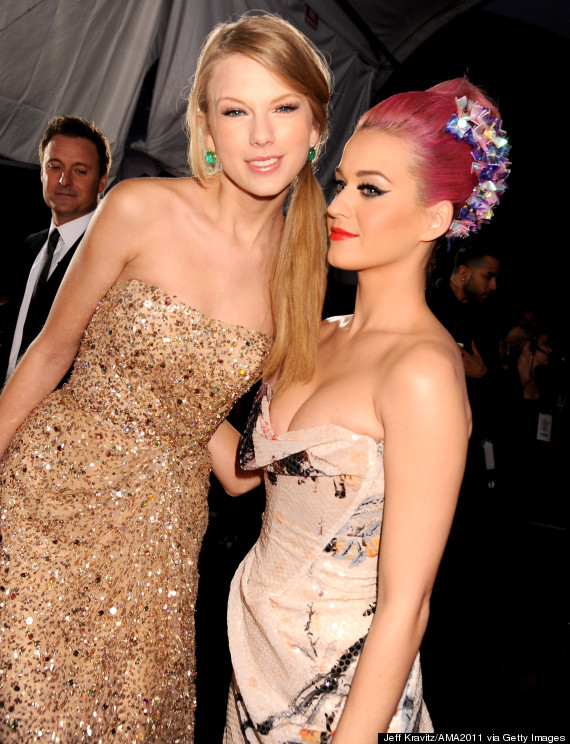 Katy looks truly thrilled to be posing for a photo with Taylor at the American Music Awards in 2011
"She did something so horrible, I was like, 'We're just straight-up enemies'."
Taylor goes on to reveal that the offending popstar "basically tried to sabotage an entire arena tour" and "tried to hire a bunch of people out from under me".
While she doesn't name anybody outright, there's been a lot of speculation based on these comments that the star in question is Katy Perry, after three of the dancers from Taylor's most recent arena tour left in the middle of it to go and dance for the 'Roar' singer instead.
Lockhart Browne, one of the dancers in question, told The Examiner at the time: "[Taylor is] a great person to work with, but then Katy contacted us.
"We weren't really dancing in Taylor's tour anyway so I had got a little bored and I really wanted to do a promo tour."
Meanwhile, Katy appears to have responded to the thinly-veiled shade thrown in her direction, with this tweet on Tuesday morning...
Watch out for the Regina George in sheep's clothing...

— KATY PERRY (@katyperry) September 9, 2014
Ouch.
'Bad Blood' and Taylor's new single 'Shake It Off' will both be appearing on her upcoming album, '1989', which she recently revealed would be her first ever pure pop offering.
LIKE US ON FACEBOOK | FOLLOW US ON TWITTER