Anyone who follows Justin Bieber on Instagram will know that he can't seem to keep his top on these days, and this certainly proved to be the case on Tuesday night.
Beliebers the world over let out a shriek of joy when The Biebs appeared in a segment during the 'Fashion Rocks' show during New York Fashion Week, and couldn't resist the temptation to show off his toned torso.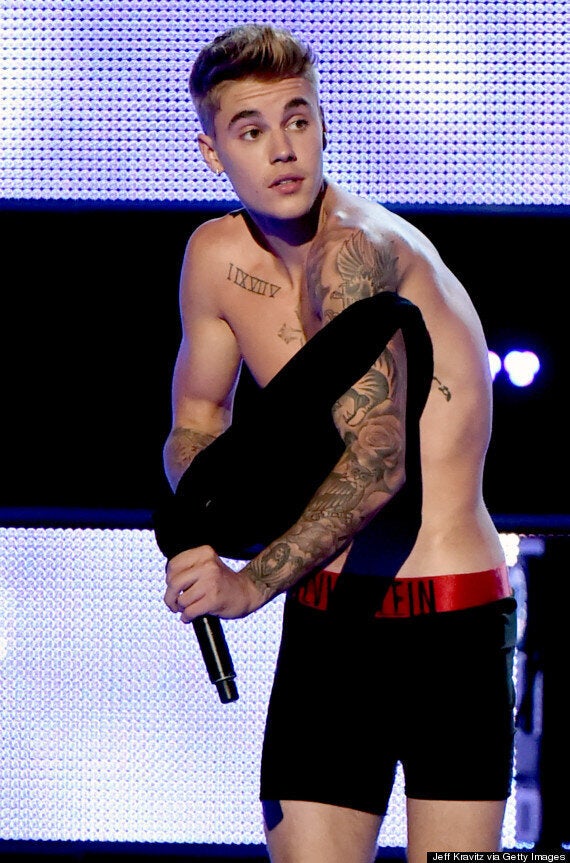 He then told his co-presenter Lara Stone: "I don't feel comfortable unless I'm in my Calvins," before whipping off his top and showing off his ever-growing tattoo collection, which now includes a huge cross in the middle of his chest, the word "forgive" and his mum's birthday in Roman numerals.
Incorrect Roman numerals, mind you, but Roman numerals all the same.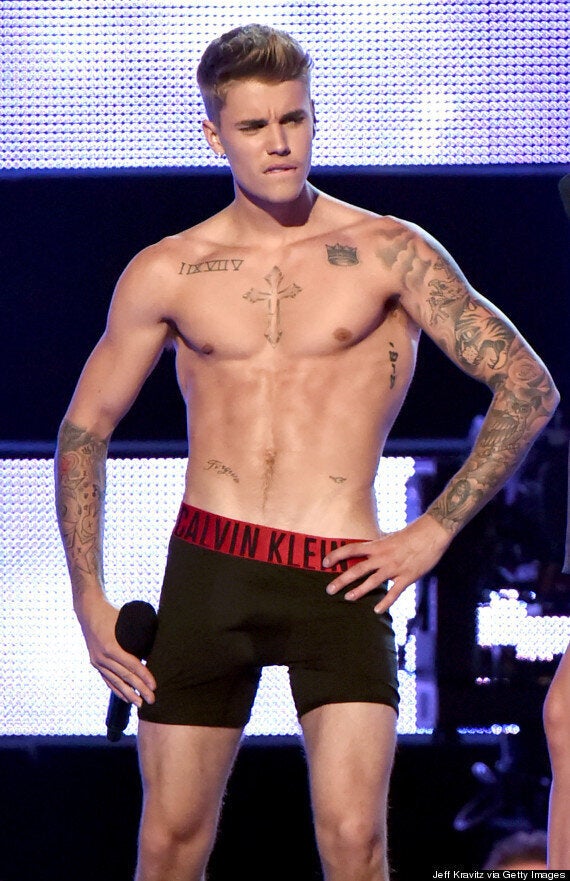 The singer then took things another step further, and off came the trews, leaving Justin standing in nothing but his Calvin Klein underwear, much to the delight of his legions of his fans.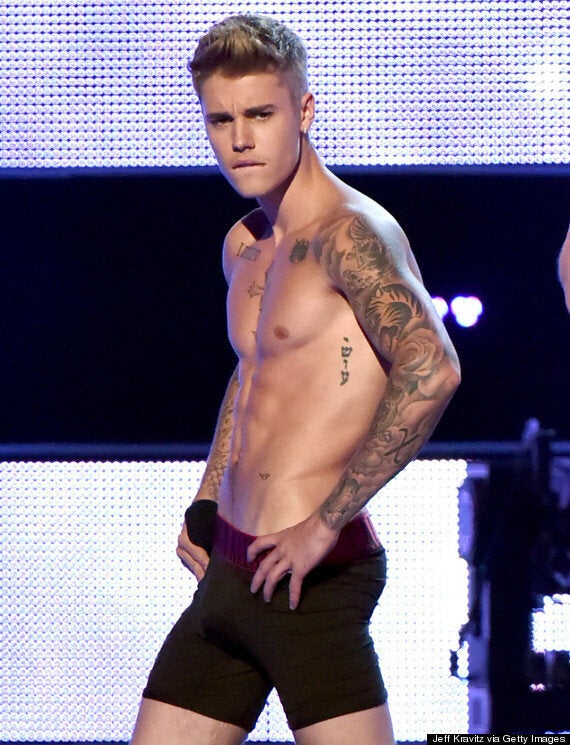 Justin delights his fans with a side view
Justin later joked about his impromptu strip on his Twitter page, posting a short clip where he is even seen thrusting in his underwear: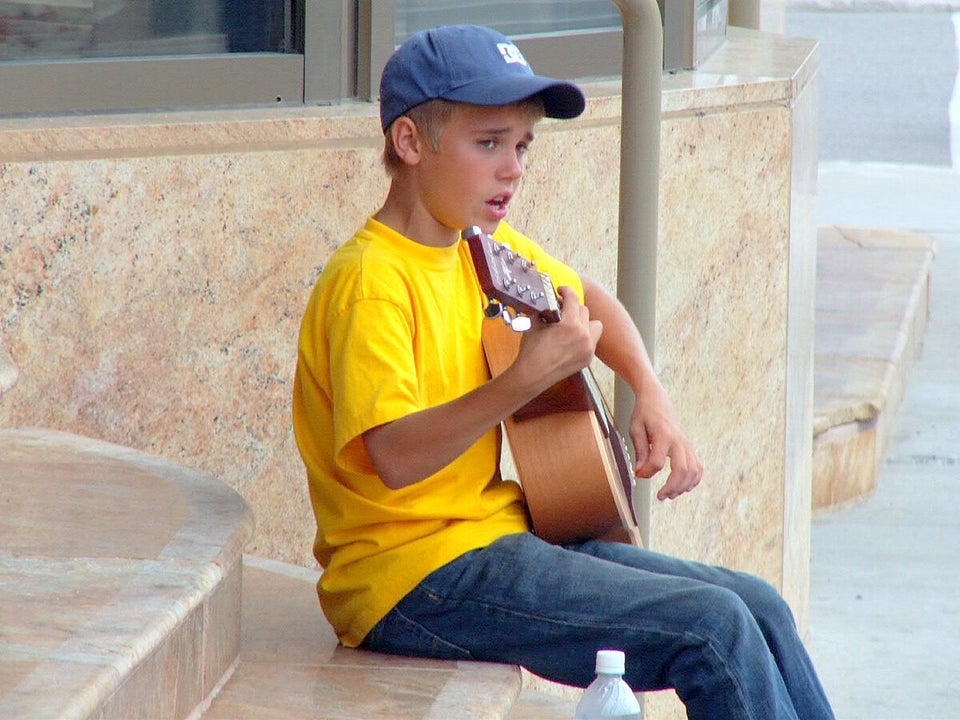 Justin Bieber: Child Star To Bad Boy