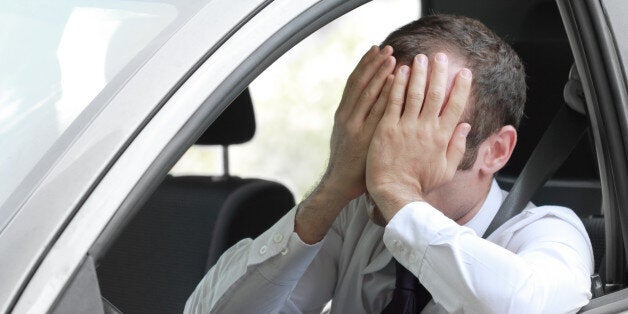 Politicians should focus more on the wellbeing of British citizens than chasing faster economic growth, a cross-party parliamentary group has said.
The MPs and peers called for political parties to set out their approach to improving wellbeing in their manifestos, claiming it should be the "overarching aim" of government policy.
They said that economic instability and job insecurity was disastrous for people's level of happiness, so ministers should focus more on avoiding recessions than the growth rate.
The cross-party report also said tackling poverty and inequality mattered more than simply seeking higher national income in aggregate.
The report, by the all-party parliamentary group on wellbeing economics, said the issue was "far from an irrelevant sideshow to economic policy".
"We care about recessions because we care about unemployment, and we care about unemployment because we care about people's wellbeing," the report said.
"Stable and secure employment for all should be the primary objective of economic policy. Steady and sustainable growth should be prioritised over absolute levels of national income as a means to this end, and policy should address work insecurity as a priority."
The Low Pay Commission should consider wellbeing factors when making recommendations about the minimum wage, and large firms should be forced to publish the ratio between their highest and lowest earners, and between top and median pay as part of an effort to tackle inequality.
The MPs and peers said there should be shorter and more flexible working hours, with the public sector leading the way.
Doctors, nurses and teachers should be trained in mindfulness techniques to improve the mental wellbeing of patients and pupils, the report said.
The all-party group also suggested changes to the planning system to promote wellbeing, by making town centres "sociable and inclusive spaces" and prioritising the provision of parks and gardens.
The ability of arts and culture to improve wellbeing should also be considered when considering public spending on those areas.
David Cameron made measuring wellbeing a priority, and the report builds upon the work done by the Office for National Statistics to measure levels of happiness.
The all-party group's chairman, Labour MP David Lammy, said: "It has been eight years since David Cameron first declared his intention to measure wellbeing, and in that time the financial crisis has shifted many people's priorities. But in fact wellbeing matters more, not less, in times of economic difficulties.
"Fundamentally this is about creating the conditions for people to live better lives, which should be the primary objective of all policy.
"We cannot be distracted by figures of GDP growth without assessing what this really means for people's lives. This report outlines in practical terms what action the Government can take to increase wellbeing and shift focus on to the need to improve the quality of life in this country.
"It's too easy to focus simply on headline figures of unemployment and GDP.
"Wellbeing economics goes deeper than that and means measuring what really matters to people - whether their jobs are secure, whether they pay well, and whether they offer opportunities for progression. Our inquiry shows how all parties can put in place the building blocks of a high wellbeing recovery."