Andrew Scott seems to have cornered the market in dark-eyed intensity on the small screen, whether it's as a brooding, bruised cop opposite Christopher Eccleston ('Blackout'), a son dealing with the sudden death of his parents ('The Town') or his slitheringly sexual Moriarty, matching Benedict Cumberbatch trick for trick in 'Sherlock'.
Meeting him proves what a good actor he must be. Chuckling away, he dismisses the idea that he has a unique well of sadness for directors to tap into.
"I find it hard to objectify myself," he explains. "I've just done a play in the Royal Court about a rock star – did he have a well of sadness in him?" He pauses. "Probably."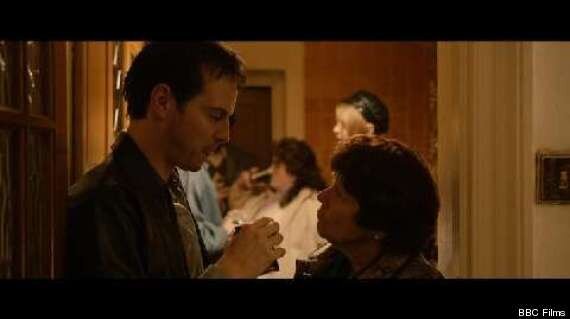 Andrew Scott with Imelda Staunton in 'Pride'
This ability of Andrew to tap into this well is evident even in his latest film, 'Pride' – the surprisingly true story of a group of gay and lesbian activists coming out in support of a Welsh mining village during the strike of 1984/5, raising funds for those stricken by the closure of the local pit, and travelling to visit and mix with the inhabitants, to the disgust of some, delight of others.
Andrew is at pains to stress that 'Pride' isn't a gay film, but about bigger themes that touch us all.
"It's not a gay film, it's about humanity," he explains. "Everybody within the cast and crew responded to that feeling at the read through very passionately. They felt a huge ownership over that, whether they were men, women, gay or straight."
Andrew, gay himself, muses, before adding, "Our personal stories haven't got anything to do with what we want for society in general."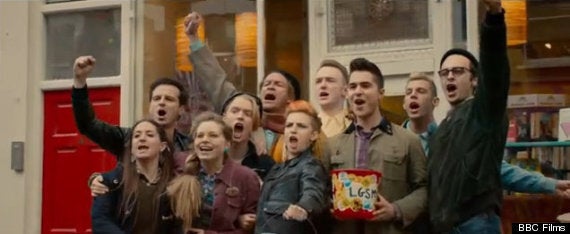 In 'Pride', a group of lesbian and gay activists come out in support of the Welsh miners
In a film where 'The Wire' star Dominic West plays a peroxide-haired all-prancing thespian, stealing the show – 'Full Monty'-style – with a turn around the Welsh village hall dance floor, and Bill Nighy, bizarrely, plays a miner, you sense that anything really is up for grabs. Andrew Scott agrees…
"I think it doesn't matter if you're gay playing a straight part or a straight man playing gay, as long as you're good at it. That's the only thing. Nobody objects if you do your job well.
"That's why I like this film, which has 12 leading parts which are all gay, you can't rely on one being gay. You play the attributes that gay people also have, like compassion, kindness, laziness or any of the other stuff that would be interesting to explore."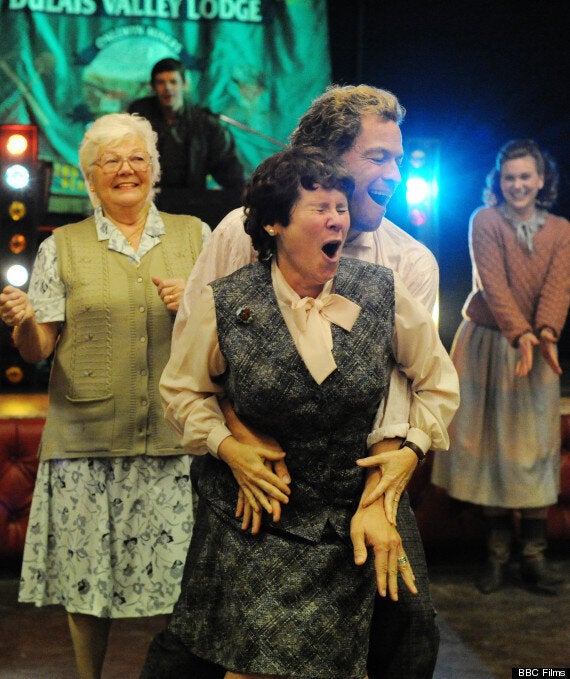 Dominic West steals the show, and the dancefloor, with Imelda Staunton in 'Pride'
For Andrew and many of his co-stars, he reveals, the story of how this unlikely alliance between two very different groups of people was a completely unknown piece of history, and all the better for it.
"What I learned is that, people in telling a story, people love to hear that there's a story that they hadn't heard of, there's an electricity that comes from that," he shares.
"People actually do feel that they're the same as each other. I think the media like to break groups into demographics, but it's just becoming very tiresome, this idea of us and them.
"People more or less have the same desire to be kind and compassionate towards each other, and I feel very strongly about that."
No well of sadness in this version of Andrew Scott… not today, anyway.
'Pride' is in UK cinemas from Friday. Watch the trailer below...
Related