It's a dark day in the 'Celebrity Big Brother' house, after Lauren Goodger became the sixth contestant to be voted out on Wednesday night, leaving in a shock double eviction with her housemate Ricci Guarnaccio.
All of the remaining eight contestants had been nominated for the last eviction in the series before the grand final, but it was ultimately Lauren and Ricci who received the least votes to save and were booted out of the 'CBB' house.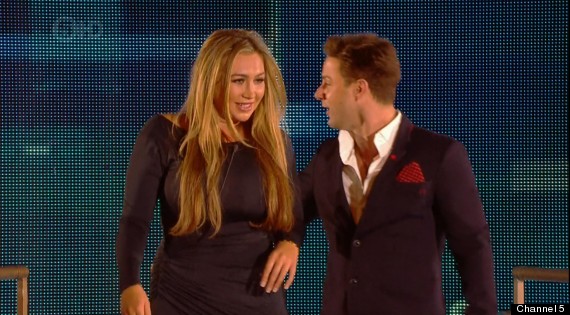 Lauren Goodger and Ricci Guarnaccio
The pair's joint elimination was made doubly awkward by the fact that throughout their time together in the house, there's been speculation about whether or not there'd been an attraction between them, although earlier this week Lauren told Ricci straight that they would "never be anything more than friends".
Emma Willis asked the pair about their ongoing flirtation during their eviction interview, with Ricci admitting: "I fell for Lauren as soon as she walked in."
However, while The Goodge did say she thought Ricci was a "wicked guy", she admitted that she felt "cornered" by his affectionate behaviour, and complained that he only seemed interested in her when he'd been drinking.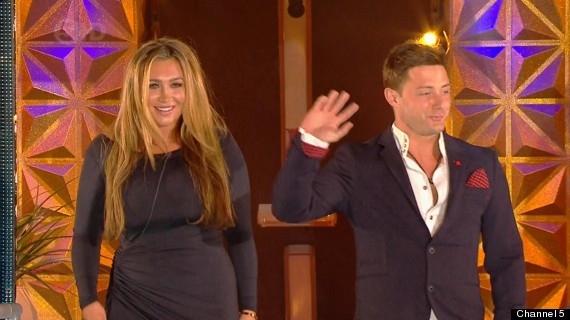 Lauren and Ricci meet the public after three weeks in the 'CBB' house
It's been a turbulent week for Lauren, after Ricci accused her of "wasting his time" by not being straight with him earlier, and being reduced to tears while talking about how she still has feelings for an unnamed ex-boyfriend.
There are now only six celebrities left in the series, with Audley Harison, Gary Busey, Dee Kelly, Edele Lynch, James Jordan and George Gilbey battling it out to follow in Jim Davidson's footsteps to be crowned 'CBB' winner on Friday night.
LIKE US ON FACEBOOK | FOLLOW US ON TWITTER