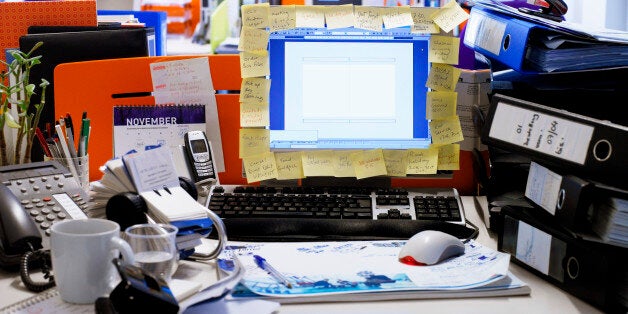 The effects of a cluttered desk and jetlag along with how to be better at sport will all feature on a new A-level in psychology which aims to get students into jobs.
The qualification has been drawn up by the OCR exam board, which said that the subject is "intellectually stretching" and produces employable students.
Sixth-formers taking the course will have to study a compulsory module on issues in mental health, covering topics such as treatment of a specific disorder.
They will also have to pick two topics from a range of four different types of psychology - child, criminal, environmental and sport and exercise, examining research linked to their chosen options.
This could include reducing the impact of advertising aimed at children, issues that influence jury decisions in trials, the effects of jetlag, working shifts and a cluttered desk, or the impact personality can have on sports performance.
The other two thirds of the course will be taken up with research methods, such as planning and conducting studies and writing up reports, and studying core psychological themes designed to develop students' critical thinking and independent learning skills.
Mark Dawe, OCR chief executive, said: "This minimum requirement ensures that students build up strong statistical and numeracy skills.
"Added to the critical thinking, analytical skills and essay writing the course demands, psychology is an intellectually stretching but very fulfilling subject that produces highly employable students."
This summer, psychology was the fourth most popular A-level, taken by 54,818 candidates.
The OCR qualification is expected to be available to be taught in schools and colleges from next September.
Vicky Hunter, OCR subject team manager, said: "There is no doubt that psychology has a big impact on all areas of life, from education and health, to the economy and crime. It gives students a greater understanding of why human beings are wonderful, kind, creative and sometimes broken or cruel.
"It uses rigorous scientific methodology, requiring students to formulate theories, test hypotheses and analyse reports with rigorous statistical techniques, to come up with important findings."
Popular in the Community