Dee Dee Wilde, who appeared on the Top Of The Pops as part of the all-girl dance troupe, said the dancers attracted a lot of male attention and even suffered bruised bottoms after relentless pinching on a trip to Madrid.
Wilde told London's Southwark Crown Court that Travis was just a professional "lovable big bear of a man" but sexual predator Jimmy Savile was "a rather nasty man".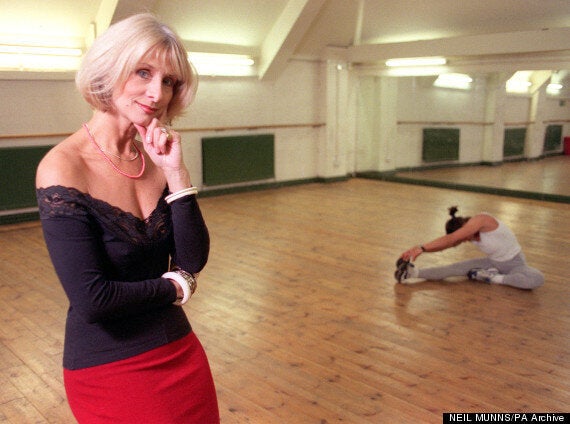 Dee Dee Wilde has given evidence at the trial of Dave Lee Travis
As a Radio 1 DJ up to 1993, Travis was a regular Top of the Pops' host and a contemporary of Savile.
Travis, 69, who is charged under his real name David Griffin, denies two counts of indecent assault and one of sexual assault.
Stephen Vullo QC, defending, asked: "From what you know of Mr Travis, did he fall in to the category of a man who thought it was OK to pinch? "
Wilde replied: "Absolutely not, in fact you felt safe with Dave."
In contrast, when recalling Savile, she said: "I felt totally uncomfortable in the presence of Jimmy Savile and so did the other girls as well. He used to come up to you too close but you had to work with him because he did a lot of the shows."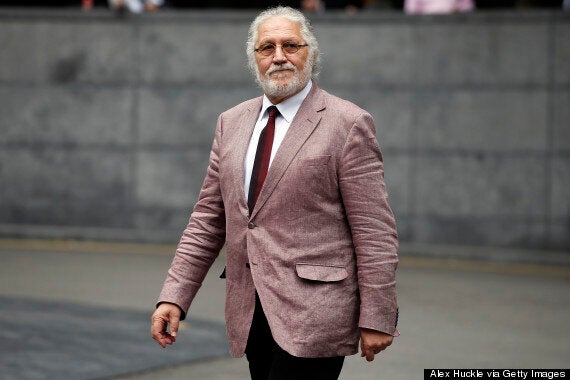 She described Travis as a 'loveable big bear of a man'
Wilde, who set up Pan's People, which ran from 1968 to 1976, told the jury that in those days the dancers sometimes put up with the odd "very flirtatious" man who thought they could "try it on, and so would try try it on".
Having your bottom pinched was "just the norm - it happened all the time", she recalled.
She told the jury: "I remember we went to Madrid and had a police escort and by the time we reached the stage our bottoms were black and blue because the police were pinching them all the time.
"It was a different time to now. It was different things that seemed acceptable."
Wilde said of Travis: "I liked him tremendously. He was a lovely man and a great guy and very funny as well. I did not see him do anything inappropriate in all the years I have known Dave."
Asked if she had seen him do anything sleazy, Wilde added: "If that had been the case he would not have been my friend."
Wilde told the court that she last spoke to Travis several years ago when he was doing some work for an old people's home.
"He wanted to do something called Pan's Grannies. I thought it was a lovely idea with old people dancing and I thought why not."
Gaynor Burton, who played the princess in the pantomime of Aladdin where one of the alleged assaults was said to have taken place, said she was not aware of any complaint about Travis and had not been told to avoid his dressing room.
If she had been sexually assaulted by a cast member, even if they were a big name star such as Travis, she would have reported it and would not have been scared to do so. She said: "I do not remember anything odd at all, it was a nice company."
Of Travis, she said: "He was very friendly. He is a gentle giant, very fun and a true professional."
Phillip McCandlish, a theatre production manager at a pantomime of Aladdin in the 90s, told the jury that no would have continued to employ Travis if there were complaints about him.
He said: "To me it meant that there were not any complaints about him or they would not have continued to use him."
McCandlish said "I would have hoped I would have known" if something was wrong.
Related