Julien, whose work will be celebrated in a retrospective strand at the inaugural Doc 'n' Roll Festival starting next week in London, reveals there was a huge hole in his life following the sudden death of The Clash frontman in 2002.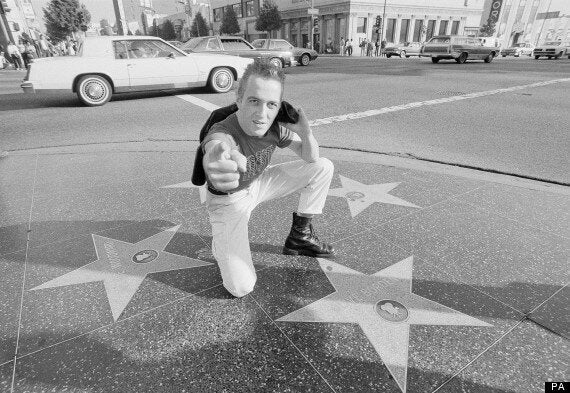 The Clash frontman Joe Strummer was one of filmmaker Julien Temple's closest friends
"We were all in shock," he tells HuffPostUK. "There was no big memorial, no concert or anything. He'd gone leaving a hole in a lot of relationships. And a few years later, a few of us who knew each other so well through Joe, thought we should have a proper wake. And that's what the film is. Getting everyone around the campfire to share stories, just like at his mad academy down at Glastonbury. It was almost like he was there with us."
The film is 'Joe Strummer: The Future is Unwritten' (2007), with contributions from Jools Holland, Alison Moyet, Blondie and others. How easy was it for Julien, despite being used to filming his friends in all their flawed glory, to separate the friendship from the job at hand?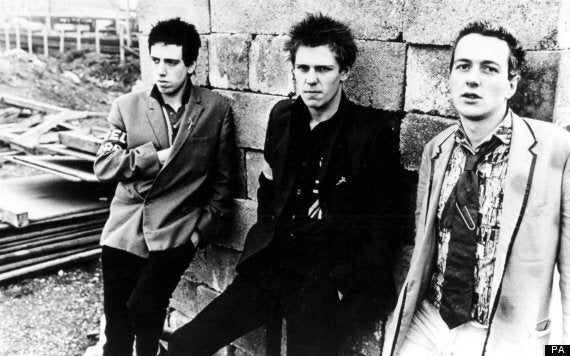 The Clash, formed in 1976, were at the forefront of British punk
He admits the challenge. "I've never had anyone that close, in that everyday way. Our kids grew up together. But you have to be irreverent, and Joe would have hated a hagiography.
"You want to show the contradictions and flaws in everyone. You can't be overwhelmed by fame, or its importance to other people, because fame is a dangerous drug. All these artists, they're just human beings."
Another of Julien's films being shown at the Festival is 'London: The Modern Babylon' (2012) for which, once again, was able to speed-dial a gallery of familiar faces – Bowie, Jagger, McLaren, as well as some more ordinary folk from the London streets.
"Every Londoner does feel proud to be one," says Julien (proudly, as a native of Kensington). "The most difficult task was going through all the footage, trying to figure out which path to take.
"They're all charismatic figures, but in different ways, Bowie and Keith Richards, obviously. Ray Davies is a very important figure in this regard, perhaps slightly under-documented.
"My interest is in the social positioning of those people who made music in their time.. I really use music as a window into understanding cultural history."
Julien will also be giving Festiva-goers a taster of his next project, possibly the most challenging yet, 'Oil City Confidential' – made with and about Wilko Johnson, the story of his past with Dr. Feelgood, and his recent personal rollercoaster when he was diagnosed with terminal cancer, started playing what he thought would be his last gigs and then, miraculously, enjoyed a medical U-turn.
"It's extraordinary, isn't it?" agrees Julien. "He's been on this bizarre journey, and then there was this twist in the tale. Wilko's a fascinating man, and 'Oil City' celebrates his unique English eccentricity."
Julien Temple made his fortune with a series of pop videos in the 1980s – "not all bad, but some bad" is how he remembers them – and is obviously an embedded music fan, so I ask him about the quandary of bringing an artist – flaws and all – to an audience used to seeing their favourites well lit and carefully framed?
"It does take away the aura built up by record companies around pop stars, but the magic is in the human being, not the construct," he replies. "You should capture the magic as well as the other side. What I'm always after is a rich and true portrait."
The first Doc'n Roll Festival hits London 25 - 28 September 2014 at Hackney Picturehouse. Click here for programme and ticket information.