An unnamed young woman climbed the rock face on Friday night to place the foil, pro-independence campaign's white symbol, which has been spotted from around the city.
The nighttime climber suffers from a genetic illness which means she needs a double lung transplant and climbed the cliff with a tube in her nose and a tank of oxygen on her back, according to the Facebook group 'Independence Climber' which organised the graffiti.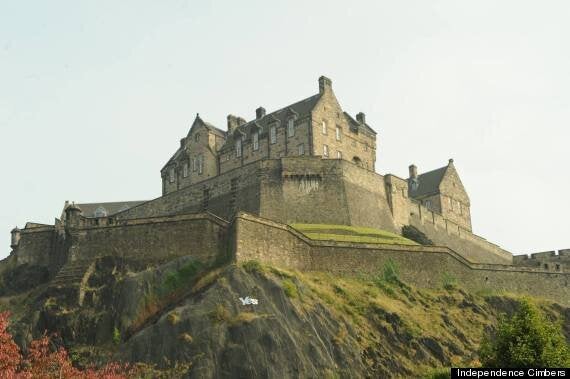 The message has been spotted on the city's landmark
The Independence Climber Facebook page said: "No damage to the castle or surrounding area. Nightime [sic] ascent and a successful one. No doubt it will be removed but for now the reflective YES shines bright!"
The page is run by 'a group of climbers for independence' and is calling on other Yes vote supporters to paint signs in as many difficult-to-access spots as possible.
Another message on the page said: "We need a massive push here of people willing to erect signs in normally inaccessable [sic] places with prime public view and photo opportunity. No heroics in respect of your own wellbeing goes without saying. Experienced climbers suggested."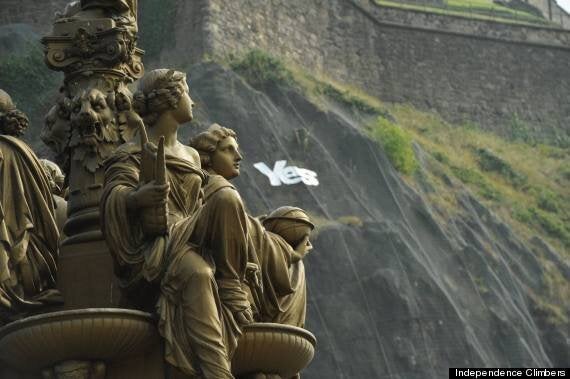 The word can be seen from miles around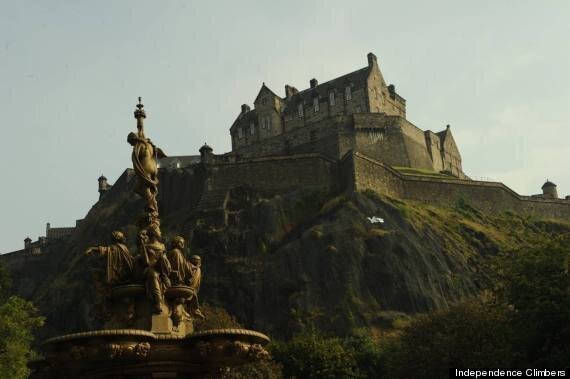 The pictures appeared online Saturday
Twitter users spotted the sign and posted images online, with some joking that the act would quash "news that in the event of a yes vote the castle will move to London".
The Edinburgh cliff climber reportedly has a disease called Alpha-1 Antitrypsin Deficiency. Her need for a transplant led her to hit out at former prime minister Gordon Brown, who has said that the 1,200 Scots who get transplants or blood transfusions from donors in the rest of the UK could no longer receive cross-border treatment if Scotland became independent.
The girl is quoted on Facebook saying that Brown had initially "scared" her and her family but "failed to capture me in your disgusting web of deceit".
The Scottish Government has refuted this and said there would be no change to the current organ donations set-up after a Yes vote, according to The Scotsman.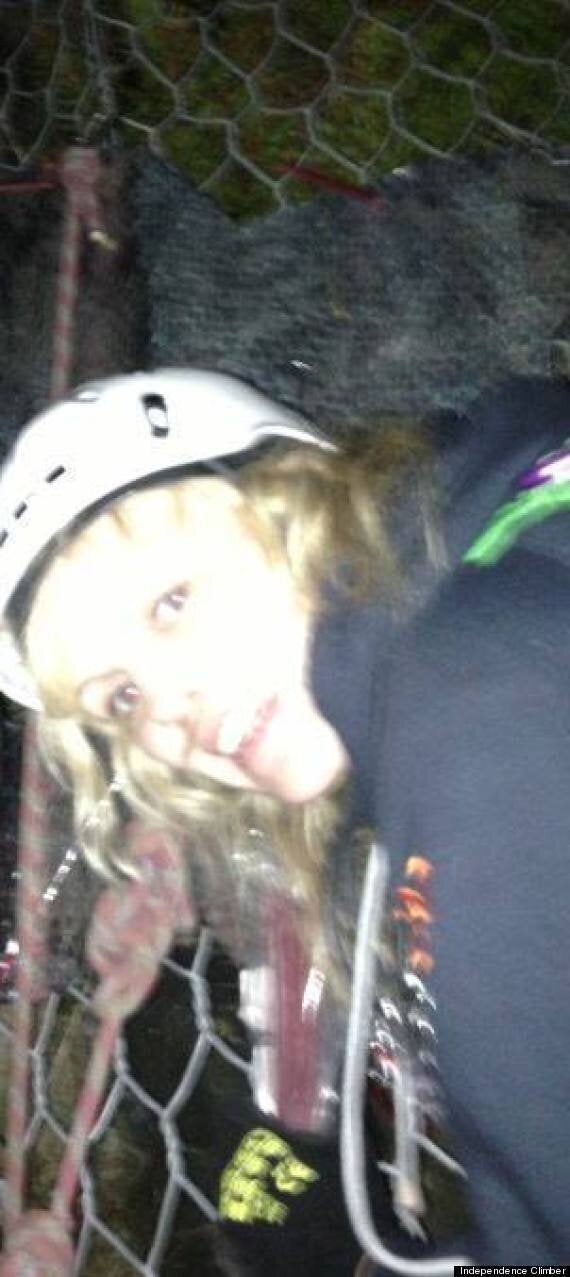 The girl has not been named but is pictured on Facebook
Related