Rowan Atkinson crashed out of Goodwood yesterday, after a collision with a fellow driver during one of Saturday's races.
The car-loving comedian was driving a blue Ford Falcon Sprint in the Shelby Cup, was involved in a shunt when a car, two ahead of him, lost control and spun off the track.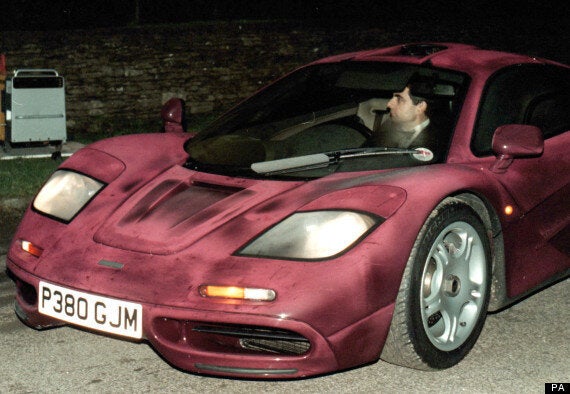 Rowan Atkinson was uninjured after a head-on crash on the Goodwood track this weekend
Rowan, with an estimated fortune of £85 million and a well-known love of high-performance cars, is no stranger to costly prangs.
In 1999, his McLaren F1 needed some fenderwork after he collided with a Mini Metro in Lancashire. In 2011, the same car caught fire after Rowan drove it into a tree in Cambridgeshire and was treated in hospital.
Most recently, in May this year, Rowan Atkinson helped save the life of another driver, when an American businessman and fellow McLaren F1 owner crashed into an olive grove at high speed in Tuscany. Pictures below...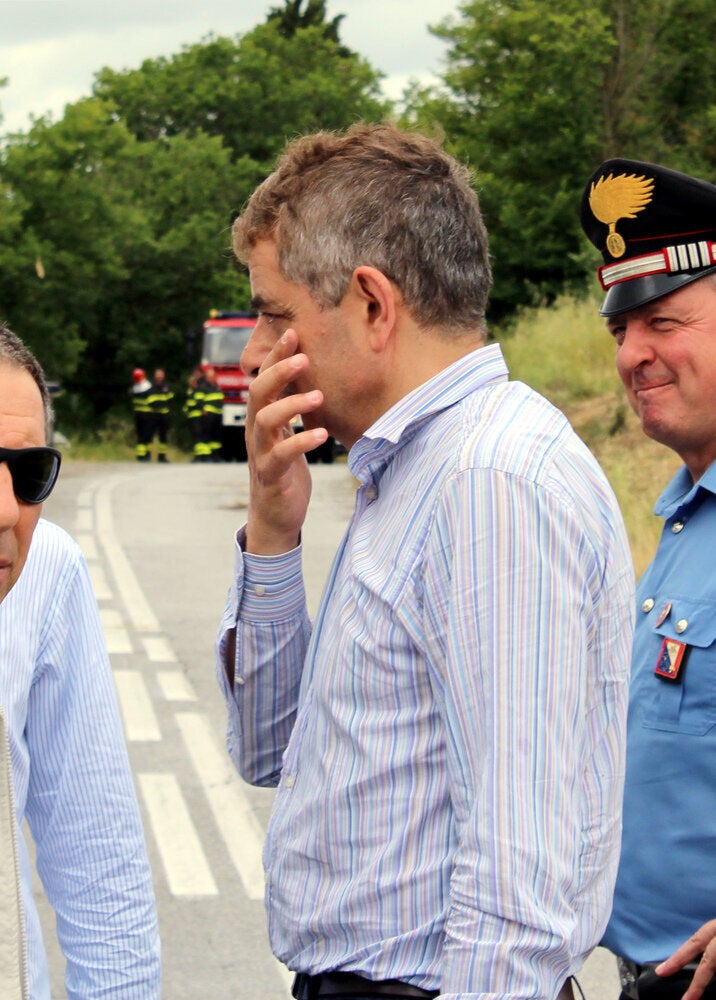 Rowan Atkinson helps save man in car crash
Related