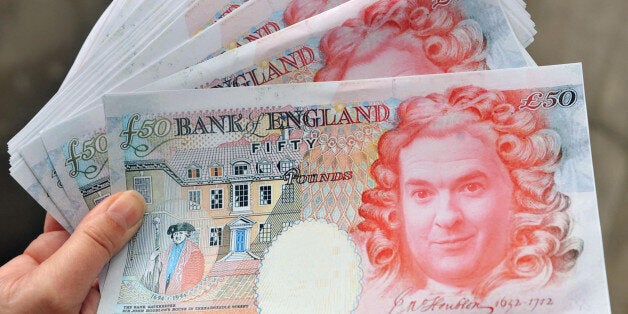 George Osborne is under fire for an "outrageous misuse" of public money after spending nearly £200,000 trying to protect bankers from a raft of European Union measures.
Following a Freedom of Information Request by the Huffington Post UK, the Treasury revealed that it spent £67,808 on legal fees in a failed bid to fight the implementation of the Financial Transaction Tax (FTT), better known as the "Robin Hood Tax", through the courts.
Frances O'Grady, general secretary of the Trades Union Congress, told HuffPostUK: "George Osborne has used taxpayers' money to stop those same taxpayers' getting a fair deal out of the top bankers in the City.
"It's an outrageous misuse of our hard-earned cash, and all to protect people who are rich enough to fight their own legal battles. It would have been worse if he'd won, but losing means it was a complete and utter waste of public money."
David Hillman, spokesperson for the Robin Hood Tax campaign, said: "It is a severe case of misplaced priorities that the Treasury has forked out taxpayers cash in a futile bid to protect its friends in the City.
"Instead of opposing the Robin Hood Tax in court the Government should get behind the proposal that could raise billions every year and avoid the worst of the cuts.
"This tax has the overwhelming support of the public who believe the banks should pay their fair share – it's outrageous our Government are going in the other direction."
The Chancellor's spokesman insisted that the government would still challenge fight the ECJ's decision, telling the Financial Times: "We are confident we will be able to get an outcome which would protect the single market and non-participating member states."
Treasury officials fear that the tax would damage the City of London in a knock-on effect if it was implemented, with the tax hitting financial transactions at a rate of about 0.05% in an arrangement that is estimated by supporters to raise around £20 billion in the UK.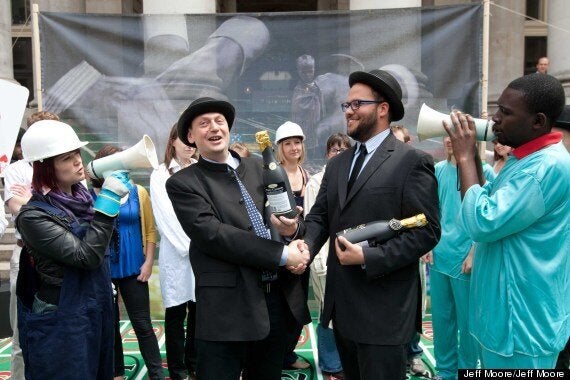 'Robin Hood Tax' campaigners protest in the City of London
A spokesperson for the British Bankers' Association defended the Treasury's decision to spend so much defending the banking sector from the Robin Hood Tax, arguing that it "would be a tax on growth and households".
"We believe that the fundamental objections to the levy articulated by the UK Government are still well founded and merit the attention of the court," the spokesperson told HuffPostUK.
"The Financial Transaction Tax poses a threat to the EU's economic recovery and employment. It would make Europe a more expensive place to do business and seriously impact the household savings of European citizens. Ultimately, it would be a tax on growth and households, and HM Treasury were right to contest it."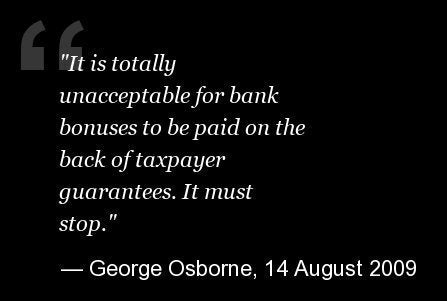 George Osborne Vs Bank Bonuses