Last week it was denim and this week it's those Lederhosen ensemble, courtesy of beer-swigging, currywurst-loving Germans at 1860 Munich.
Yes, ahead of Oktoberfest the other occupants of the spectacular Allianz Arena have released a "beautiful" white-blue dress.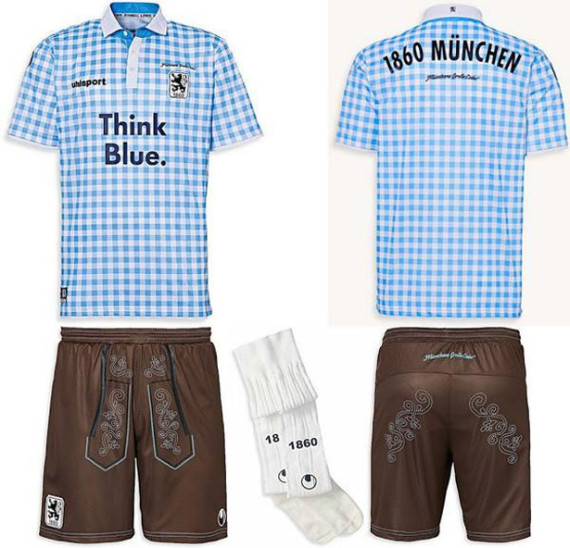 One word: Prost!
1860 will don the strip against Ingolstadt on 20 September.
Thomas Müller approves.