Two years ago, he was "sad" and now he is "fed up". And that means Cristiano Ronaldo could return to Manchester United.
"Ronaldo's return", other than when he actually did return to Manchester for last year's Champions League tie, has been a recurring topic for over two years, despite the Portuguese signing a long-term contract at Real last year. Ronaldo, for all his supposed selfishness and vanity, is a team player and is dismayed that a year after Mesut Özil left the Bernabéu, Ángel di María and Xabi Alonso have also departed.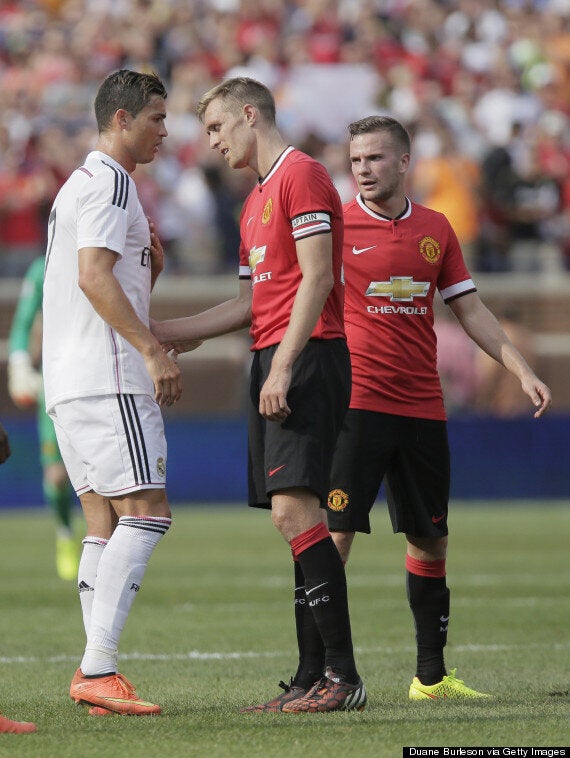 "Look, we need to replace Cleverley..."
Ezequiel Lavezzi has hovered onto Liverpool's radar again amid speculation this could be his final year in Paris. He has started their three Ligue 1 games on the bench.
And one man not going anywhere is Eden Hazard, who is about to sign a new £200,000-a-week contract with Chelsea.