Police say an elderly woman killed herself by jumping into a pit of crocodiles at a zoo in Thailand.
Police were unable to identify Wanpen Inyai until they spotted her healthcare card floating in the water a day after the incident on Friday, the Bangkok Post reports.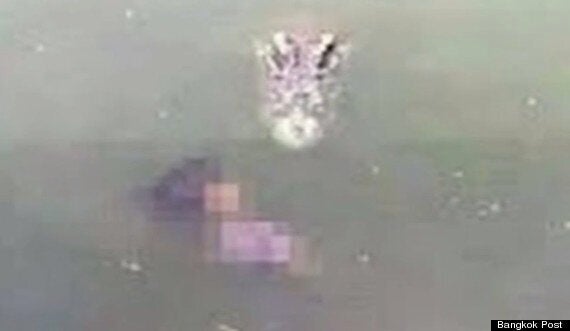 An image of Wanpen Inyai being approached by a crocodile before she died
The newspaper cites Police Constable Preecha Iamnui as stating that when he arrived at the scene he saw farm owners and staff trying to use long sticks to ward off dozens of crocodiles tearing at Inyai's body, "but by then it was too late."
Another women killed herself in the same way at the farm in 2002, the BBC writes, adding a further suicide reportedly took place a decade before that.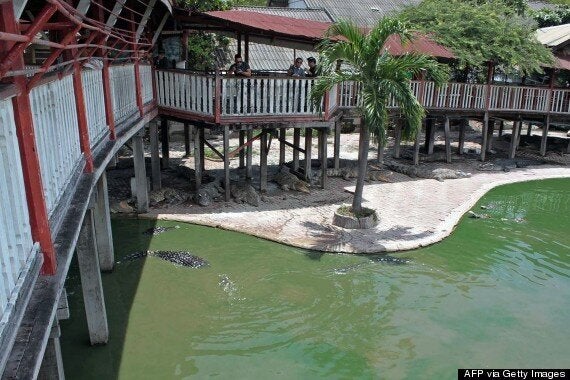 The Samut Prakarn Crocodile Farm & Zoo boasts it has more than 100,000 of the reptiles
Farm owner Uthen Youngprapakorn spoke on radio station Jor Sor 100 that the farm had installed additional fences and security measures along its walkways since the incident.
If you've been affected by the issues in this article, please call the Samaritans on 08457 90 90 90.