The bodies of David Miller, 24, from Jersey, and Hannah Witheridge, aged 23, from Great Yarmouth, Norfolk, were discovered semi-naked on a beach in the divers' paradise of Koh Tao yesterday.
A bloodstained hoe, believed to be the murder weapon, was found nearby.
Police are questioning three migrant workers from Burma, Agence France Press has reported.
Police also said they were seeking a friend of Mr Miller's who arrived on the island with him and is understood to have returned to the Thai mainland.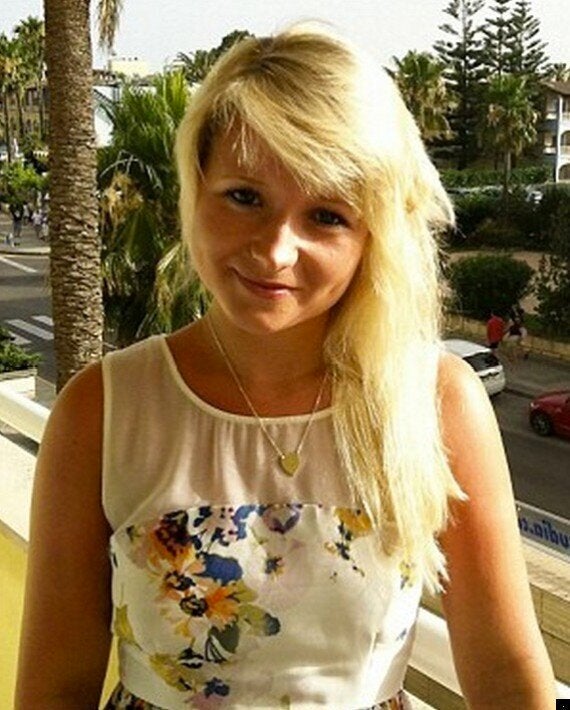 "But we cannot give out his details at this stage. His name has been circulated. They all arrived together on August 25. We need to talk to him as a matter of urgency."
According to her Facebook page, Ms Witheridge had a keen interest in horses and lived in Colchester, Essex.
She graduated from the University of East Anglia in 2012 after finishing an education studies degree and last year began a masters degree in speech and language therapy at the University of Essex.
Police have also released still images from CCTV cameras in the area, one of which shows what police said were the two victims walking together hand-in-hand.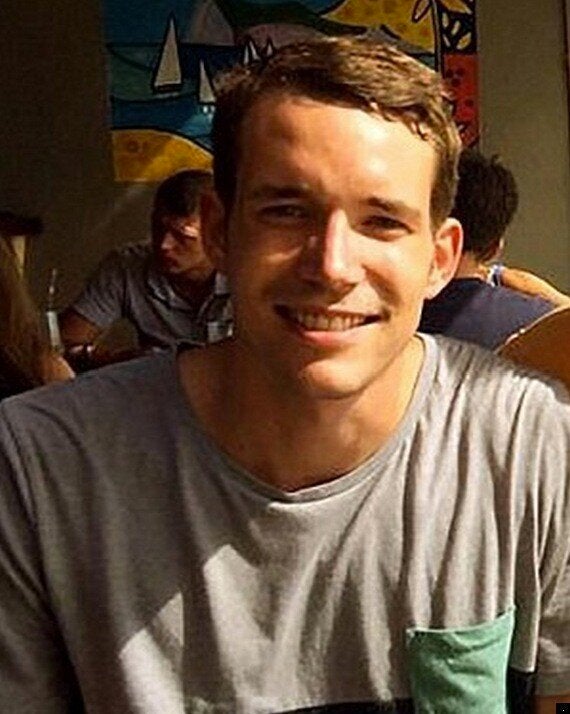 They said a man pictured in a later image was considered a prime suspect, but they added they are following a number of leads in the case.
"We are focusing on migrant workers because of the surrounding witnesses and evidence, including the video footage," Major General Kiattipong Khawsamang said.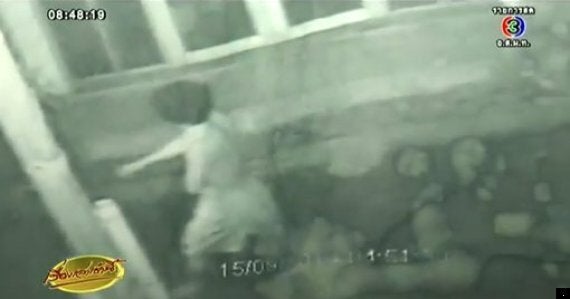 One of the CCTV images issued by police
"We are sweeping hotels, bars, businesses and residences of migrant workers on the beach to find the suspect."
Ms Witheridge's father Tony told the Telegraph his family was "distraught" at receiving "the most devastating news".
It was not thought the victims were a couple, but had met recently on the island.
Their bodies were found on a rocky section of the shore around 100 yards from the scene of a beach party.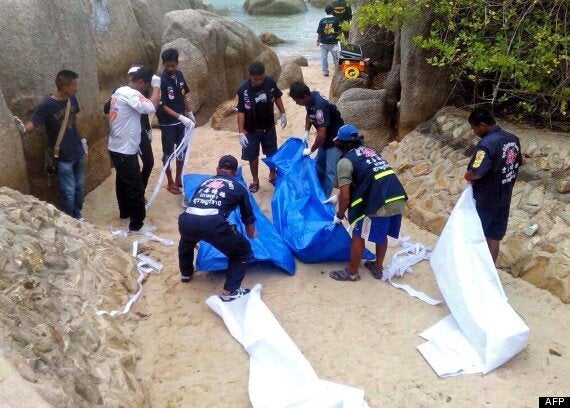 The bodies of the victims being removed from the scene
Police said they had sustained horrific injuries - the man was chopped in the back and on the side of his head, while the woman was chopped in her face.
Local people gathered last night for a candlelit vigil in memory of the victims.
Tributes to the pair were paid on social media sites, with one Twitter user saying he felt "sick and upset" after hearing of the death of a school friend.
Mr Miller's girlfriend, Jessy Howorth, said: "My best friend and the love of my life. We were meant to have so much more time together but I'll continue loving you everyday forever."
Britons living on the Thai island posted on a special tribute site to Hannah.
One said: "As a UK citizen and a resident of Koh Tao I am deeply saddened by the recent events."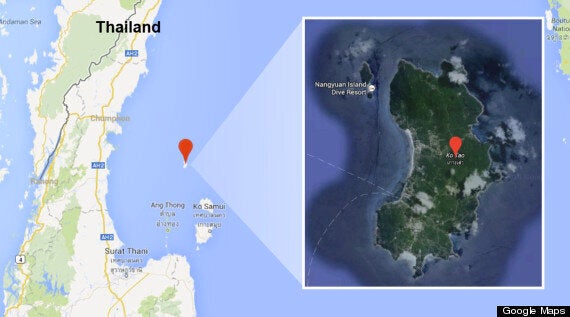 The island's bright coral, sharks and rays bring in divers, hikers enjoy jungle walks and the bar scene "rages on until dawn", according to the Lonely Planet travel guide.
The murders could badly damage tourism in Thailand which has already been affected by the country's deep political crisis and the introduction of martial law.
Prime Minister General Prayuth Chan-ocha said: "This should not have happened in Thailand. It will affect our image in the eyes of international countries."
Defence minister Prawit Wongsuwan said police hoped "to make an arrest as soon as possible."
A Foreign Office spokeswoman said yesterday that staff from its Bangkok office were on their way to Koh Tao.
"We are aware of the death of two British nationals on 15 September on the island of Koh Tao in the Gulf of Thailand.
"The Embassy are urgently seeking information from the local authorities and Consular staff stand ready to provide assistance to friends and family at this tragic time," she said.
It believed 13 British visitors to Thailand have been killed in the past five years.
Tributes were left on a Facebook page set up yesterday in her memory.
Donna Liddle wrote: "R.I.P Hannah. My thoughts are with your family at this very sad time. Heaven has gained another beautiful angel xx".
Steve Maddams said: "Rest in peace Hannah. I still can't believe what's happened. There are so many memories that me, you, Judy and Di have such as the trip to Seckford Hall and Ipswich High School for girls - I have never laughed so much as we did on the way home.
"Also the meal at the last wine bar and the E.T impressions. Just as our weddings song says 'shine bright like a diamond'."
Lisa Carey also added: "Just terrible news. Thoughts go out to your family, Tony, sue, Paul, Laura, Tanya and all your extended family of which there are many. I'm so sorry for your loss. X."