Ismena Clout, a beloved HuffPost UK blogger and breast cancer campaigner who had incurable secondary breast cancer, has passed away from the disease aged 40.
Ismena inspired us every day with her endless optimism, her determination to enjoy her life and not allow cancer to overshadow her every waking moment.
It is extremely poignant that in her last blog, where she wrote about a health scare, she said: "...the answer to the fingers of death is no, I don't feel like this is the beginning of the end, it's a kick up the arse to get my determination back."
We first came across Ismena because she had chosen to have a tattoo (or a tittoo as she called them) over her mastectomy scar. That she spoke to us from her hospital bed was nothing short of amazing, but then this fierce, unbowed woman wouldn't have it any other way.
Speaking to Brogan Driscoll about what it was like to live with cancer, she said: "To be honest, it feels like the forgotten part of the disease. The focus is overwhelmingly centred on primary breast cancer: year-long treatment cycles and survivor stories. Secondary breast cancer, with end stages and dying, is largely unspoken about.
"People can live for years with secondary breast cancer, but it affects quality of life. The treatments make you nauseous and you can't take holidays."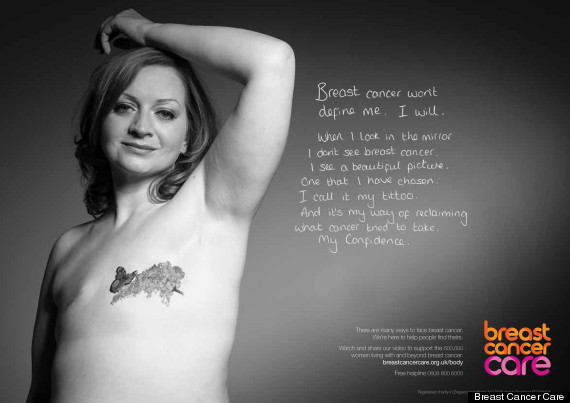 Ismena was the youngest honorary chair for the British Institute For Facilities Management and worked in facilities. She was first diagnosed with breast cancer in 2004 and then re-diagnosed in 2010. She had her breasts and her ovaries removed as a result of the disease, but refused to let it define her as a woman.
"The ultimate symbols of femininity are breasts and long hair. And this is precisely what cancer takes away from you - in my case, it was taken twice. But, while I may no longer have breasts or ovaries, I am still very much a woman," she said.
People are starting to pay tribute on Twitter:
"@JBBC: Heartbreaking news @iswhiz was a shining light for so many Ismena Clout passes away http://t.co/RrKrH4g4zH pic.twitter.com/HtAmlChoHy"

— Jo Taylor (@abcdiagnosis) September 16, 2014
Remarkable young lady, Ismena Clout (40) has sadly lost her fight with cancer, but boy did she give it a run !1 http://t.co/wKqt9cHX7z

— Fiona Bowman (@Fiona_Bowman) September 15, 2014
So sad to hear that @iswhiz has passed away. An amazing blogger, and an amazing person. I loved working with her. http://t.co/6vzzkzBICX

— Shell3870 (@Shell3870) September 15, 2014
Very sad news that former BIFM chair Ismena Clout has passed away http://t.co/82TffUtI8Q

Rest peacefully Ismena; such courage & dedication

— Katie King (@katieeking) September 15, 2014
We remember Ismena for her grace, her courage in the face of inevitable death and the dignity she brought to everything she said and wrote.
In her memory and to support the hospice that helped her, you can donate to St Raphael's Hospice and leave a message of remembrance.
Ismena's blogs for HuffPost UK:

Too Busy Living: Taking on the World Now Treatment Has Finished

Live Each and Every Day to the Full and Make the Most Out of Life

Living With Secondary Breast Cancer: What It Is Like to Retire at 39