Nike's kit design malaise has continued with a glut of psychedelic European strips they have released simultaneously on the eve of the first round of European football fixtures.
Manchester City, Barcelona, Galatasaray, Juventus, Paris Saint-Germain and Internazionale all commissioned strips for their continental outings, and Nike's lack of originality has been quickly exposed.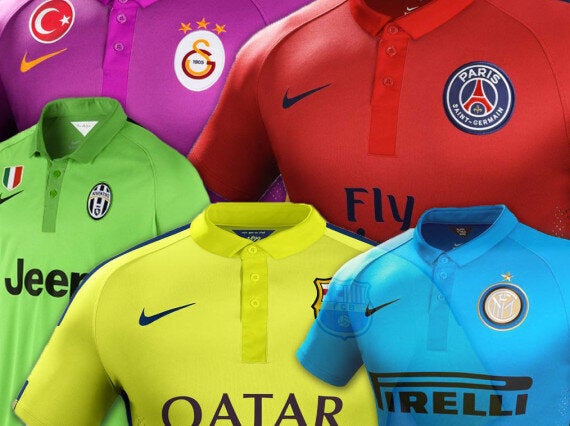 "Picture yourself in a boat on a river..."
It appears the American sportswear giant has appointed random colours to each team. Manchester United, who will ditch Nike for Adidas next season, have a blue third kit as part of the garish collage despite not competing in Europe.