She's blonde, plastic, pretty and she's got the mouth of a sailor.
This talking Barbie doll certainly pulled no punches when she apparently asked her seven-year-old new owner: "What the fuck?"
Talina Evans bought the £18 doll for her daughter Demileigh after the little girl spent weeks begging for the toy.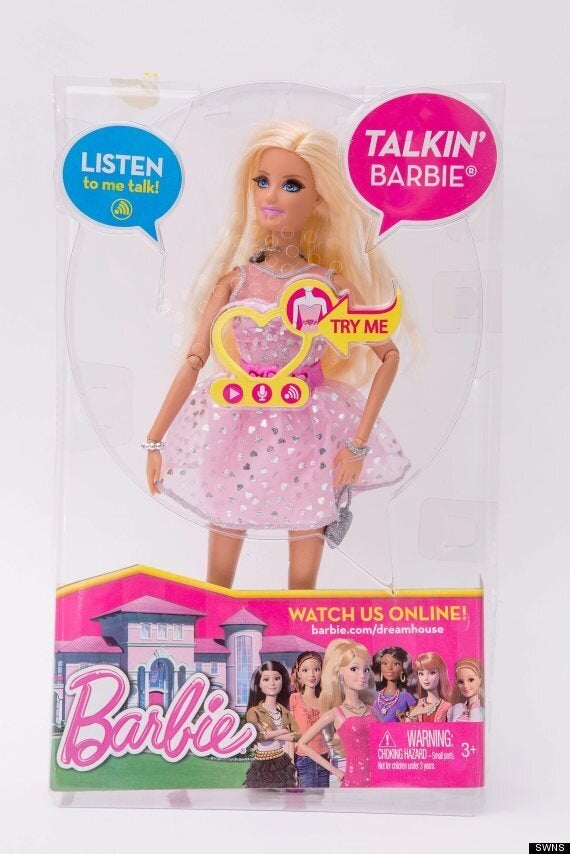 Talina Evans bought this talking Barbie doll for her daughter
But two days later she was horrified to hear the doll utter the colourful phrase.
The 25-year-old attempted to return the Mattel toy to the Home Bargains store where she bought it - but was told there was nothing they could do because she had lost the receipt.
Evans, from Caernarfon, North Wales, said: "She had wanted the doll for a while. She loved it and has been playing with it constantly ever since. We hadn't really paid that much attention to it or what it was saying. Evans and her daughter Demileigh
"Then a friend of ours picked up the toy and I heard it say 'what the fuck' loud and clear, I was so shocked.
"We've taken it off her now. We just told her that the doll had been bad and was swearing so it had to go. She was disappointed, of course, but she understood that it is wrong to swear."
The doll is based on Barbie's web reality series, Barbie Life in the Dreamhouse.
It utters 15 different phrases, including "Amaze", "I love a makeover", "There is no substitute for glitter", and "To the salon!"
Evans who is currently pregnant with her second child branded the toy company "irresponsible".
On Tuesday a spokesperson for Mattel confirmed an investigation had been launched into the swearing doll but refused to comment further.
Related