What, you want more details?
Well, you'll be pleased to hear that most of those opinions are positive with the iPhone 6 universally being praised as the best iPhone Apple has ever made.
The Plus also gets some solid points for being Apple's first phone to take on the likes of the Galaxy Note 4 and its other large-screen rivals.
So should you buy one? Well if you're a dedicated iPhone fan then it seems like it's a no brainer. However if you're an Android user looking to convert then these reviews could prove to be more insightful than you'd originally thought.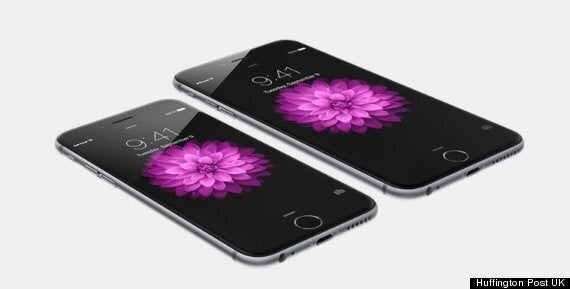 iPhone 6: "Even with a slightly larger screen, the iPhone remains comfortable to hold. With fast performance, a great display, an elegant new design and a much-needed software update, it's one of the best smartphones you can buy right now. We wish it had the same long battery life as the iPhone 6 Plus (not to mention its optical image stabilization) but even then, the iPhone 6 is still the better choice for most people." 90/100
iPhone 6 Plus: "The iPhone 6 Plus is difficult to use one-handed, not to mention more uncomfortable than similar-sized phones. In exchange, though, you get more of an iPad-like user experience on a much smaller device. It also has better battery life than the smaller iPhone 6, as well as a better camera. Keep that in mind as you're deciding between the two devices." 87/100
iPhone 6: "It's a real looker, with an amazingly slim and deeply attractive build. It feels lovely in the hand, despite the extra size. It has the best screen of any iPhone - big enough to be useful, with gorgeous colours. It's the most powerful iPhone ever, even if in use all you'll know is that it feels very fast. It has the best battery of any iPhone ever, lasting well into a second day. And it also packs some of Apple's biggest software innovations in years, although we'll have to wait for the likes of Apple Pay to make their way over here." 5/5
iPhone 6 Plus: "The iPhone 6 Plus will undoubtedly be too big for some hands. It's far bigger physically than any previous iPhone but also bigger than any comparable Android. The LG G3, which has the same size screen, is dwarfed by it. Even the Samsung Galaxy Note 4, with its 5.7in display, is shorter. That said, the combination of its super-thin body and smooth metal build make it easier to hold and use than you might expect. Plus, it offers a few advantages over the iPhone 6, namely that bigger, higher-res screen and increased battery life." 4/5
iPhone 6: "In the iPhone 6, Apple has managed to make a phone that doesn't necessarily bring anything new to the smartphone arena - Apple Pay aside - but at the same time makes everything work so effortlessly. All the features you will find on the iPhone 6 can be found elsewhere in the Android or Windows Phone world, but not always in such a fluid and easy-to-use way." 5/5
iPhone 6 Plus: "It really comes down to how you want to use your phone. If you are normally sitting down or taking a more considered moment to check something then the 6 Plus is perfect. If you are more of an on-the-go kind of person, checking emails whilst wrestling with an umbrella, we suspect that you'll do better with the regular iPhone 6." 4/5
iPhone 6: "The king is dead, long live the king: the new iPhone 6 is everything we've come to expect from the annual Apple smartphone upgrade – new look, retuned OS, refined camera. The difference is that this year, that new look is the most stylish in years and that OS's functionality has been buffed within an inch of its life. The genuinely longer battery life that comes as a bonus with the bigger chassis is nicely unexpected." 5/5
iPhone 6 Plus: "The iPhone 6 Plus is a big departure for Apple – a BIG departure – and one initially we weren't onboard with, but its software stabilisers have helped us to stop worrying and learn to love the phablet. The full-HD screen (finally) is stunning, with so much display to get lost in, while the build tries its hardest to be as size-flattering as possible. The tweaks in iOS 8 are focused and shave noticeable seconds off tasks, while landscape mode is incredibly natural for typing and organising, and a design choice we wish had made it to the standard iPhone 6 just for its functionality." 5/5
iPhone 6: "For a variety of reasons, from the camera to the app ecosystem to the hardware itself, the iPhone 6 is one of the best smartphones on the market. Maybe even the best. But it's still an iPhone. The same thing Apple's been making for seven years. A fantastically good iPhone, but an iPhone through and through." 9/10
iPhone 6 Plus: "There's nothing here that competitors aren't doing with their big phones — Samsung in particular is pushing the envelope with its S Pen stylus and multiple-app features — but the overall package is so good it's hard to ignore. The smaller iPhone 6 feels like just the next iterative update to the iPhone, but the 6 Plus feels like something else entirely; with a few more software tweaks and some love from developers, it could really be my main computer. It's as much iPad as iPhone." 8.7/10