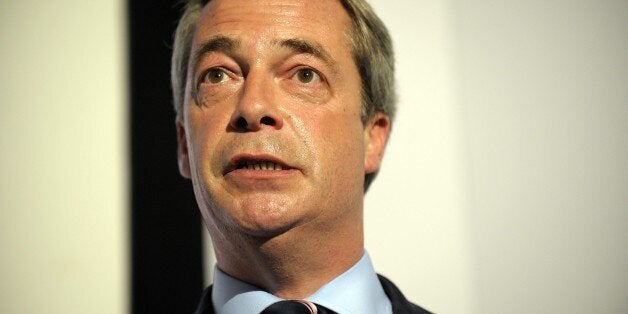 The attitude of the Yes campaigners in the Scottish independence campaign could lead to rioting, according to Nigel Farage.
As the battle for votes entered its final day, the Ukip leader accused some pro-independence campaigners of intimidating the pro-Union side. We are also seeing the sort of abhorrent behaviour that could lead to rioting. It's a sorry situation when politics plunges to these depths. Salmond has fuelled such vitriol amongst Yes campaigners that we are now seeing intimidation and a growing anti-English sentiment," he said on Twitter.
"It is surely Alex Salmond's job to publicly demand calm and law abiding behaviour to ensure a free and fair referendum tomorrow."
Yesterday Ed Miliband claimed the campaign for independence has an "ugly side" during chaotic scenes as he was mobbed during a visit to Edinburgh. The Labour leader took his fight to save the union to the St James Shopping Centre in the city but struggled to talk to voters as campaigners from both the Yes and No camps clashed.
This morning the leader of the pro-Union Better Together campaign, Alistair Darling, told ITV that many No campaigners were "fearful" of speaking out due to intimidation from the Yes side.
But Alex Salmond told Sky News that while there were "always idiots in any campaign", the vast majority of Scots had behaved "impeccably".
Nick Clegg told LBC today that Scotland "will need to rediscover a sense of community" after what has become a divisive campaign, with polls showing the result is still too close to call.
Farage is not the most popular politician in Scotland. In May 2013 he was forced to flee to a pub after being chased by anti-Ukip protesters.