It was only a matter of time before Miley Cyrus's twerking got her in serious trouble, and it seems the singer may well have landed herself in hot water with Mexican officials following her latest on-stage stunt.
During her 'Bangerz' tour concert in Mexico on Tuesday night, which just happened to be Mexican Independence Day, Miley took to the stage wearing a giant fake bum and not a great deal else.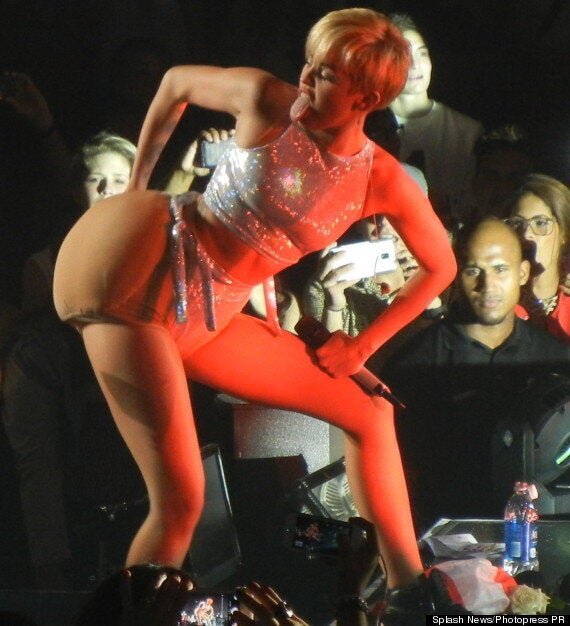 All that twerking is obviously paying off
One of the star's backing dancers then came up behind her and repeatedly spanked her faux rump with a Mexican flag.
Believe it or not this was actually one of the more tame moments of the evening.
However, while some of her Mexican fans were happy to see their flag incorporated into one of Miley's raunchy routines, some officials were reportedly less impressed with her antics, and it's now thought the singer could face a fine - or even jail time! - for her racy routine.
According to TMZ, the state legislature has now approved a warrant for the law to be enforced, with the crime of "desecration" carrying a fine of $1200 (just over £700), and possibly a jail sentence of 36 hours.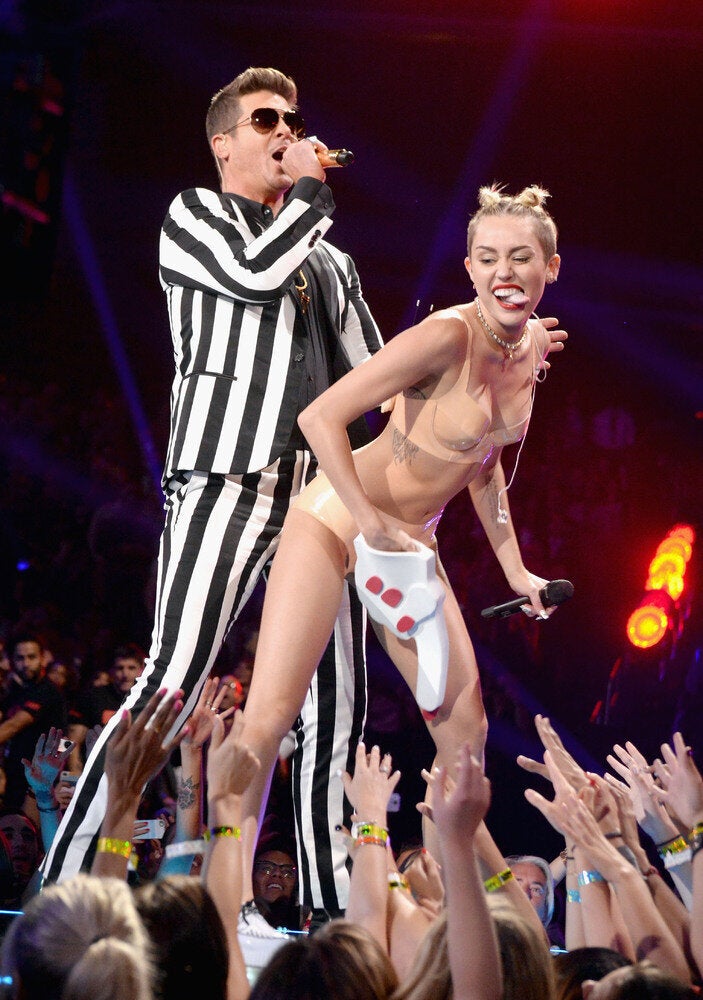 Miley Cyrus: One Year Later