Former 'Big Brother' housemate Rebekah Shelton has confirmed on Twitter that she has completed her gender reassignment surgery.
The transgender reality star - who entered the 'BB' house as Rodrigo Lopes during the show's tenth series - publicly announced in 2012 that she was transitioning, and had begun living as a woman.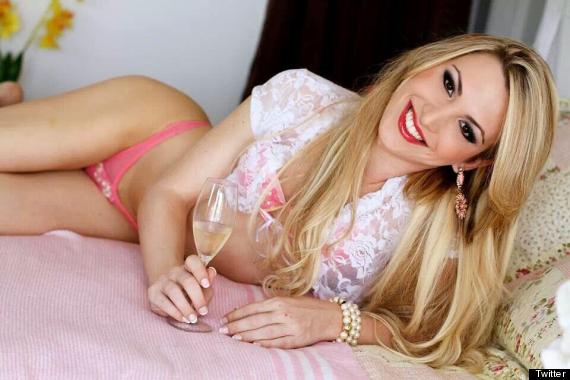 Rebekah Shelton
Rebekah has now revealed that she's taken the final step in her journey, and has undergone gender reassignment surgery in her home country of Brazil.
She tweeted her joy on Wednesday evening, writing:
Ive had my sex change in Rio with Dr Marcio Littleton. I have now a beautiful vagina with pleasure, depth, elasticity and normal humidity.

— Rebekah Shelton (@RLopesUK) September 17, 2014
After being showered with messages of congratulations from her online supporters, Rebekah later thanked her British fans for standing by her throughout her transition, tweeting that she hoped her personal journey could inspire other members of the trans community:
Thank you so much UK for the lovely messages. Its not easy to be born a transsexual. Its not easy to be a transsexual. I want to help others

— Rebekah Shelton (@RLopesUK) September 18, 2014
I'll keep fighting for my dreams. Getting married and adopt a child. I'll have so much love to give to my family and we'll be happy forever.

— Rebekah Shelton (@RLopesUK) September 18, 2014
In 2013, Rebekah claimed that she had turned to sex work in order to fund her sex change operation, stating she was struggling to find work due to employers being put off when they saw her working documents still listed her as male.
Rebekah has previously told Heat magazine that she chose the surname 'Shelton' rather than her birth surname after the family she stayed with when she first arrived in the UK.
We're pleased to see that Rebekah's year is going to end on such a high note, as the year has been a difficult one for the former 'BB' housemate.
Her life was left hanging in the balance back in May, when she fell into a coma after discovering a brain tumour, with her family taking to Twitter to ask her fans to pray for her health to improve.
LIKE US ON FACEBOOK | FOLLOW US ON TWITTER