This year's 'Strictly Come Dancing' romance looks set to blossom between Thom Evans and his professional partner Iveta Lukosiute, who has admitted she has a crush on the former rugby player.
The two have been paired together for the latest series of the BBC dancing show, and Iveta has cheekily revealed she doesn't mind getting up close and personal with Thom.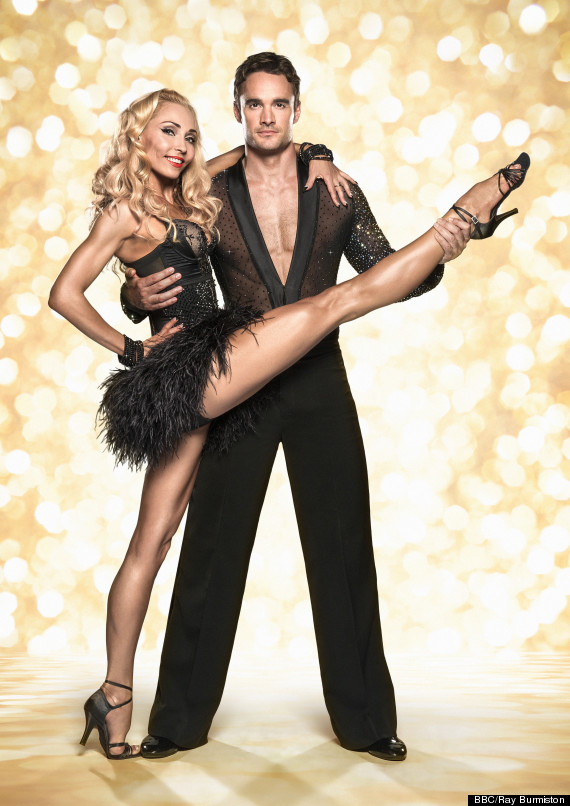 Thom apparently trying to play air-guitar with Iveta's leg
She tells MailOnline: "I did find him attractive to start with and when I got to know him, I liked his personality more than his looks."
The professional dancer also revealed that she's the envy of all of the female dancers because she gets to dance with Thom every week.
Iveta added: "I have the best one with Thom. Everybody wanted Thom and I got him. And the more I get to know him, the feeling is even stronger that he is the best one. Tom is the guy I wanted right from the start.
"Thom has a great body. He has the looks, he has the body. He has the potential but he has a beautiful personality. And what impresses me is that he is not vain at all. He never looks in the mirror."
Oof - sounds like things are hotting up for these two and they've not even stepped onto the dance floor yet.
Thom was originally confirmed as one of the 14 stars taking part in this year's 'Strictly Come Dancing' last month, through a Vine video where he was seen dismissively tossing aside a rugby ball in favour of a glitter ball.
LIKE US ON FACEBOOK | FOLLOW US ON TWITTER