Sometimes rules are there to be broken.
And that certainly seemed the case in this emotional reunion between a female soldier and her toddler son.
Kathryn Waldvogel was returning home to Minnesota after serving a nine-month tour in Afghanistan when she was spotted by three-year-old Cooper. To hell with the rules! Cooper Waldvogel rushes up to his mother
The 11th Transportation's sergeant had instructed the members of the National Guard to stand in formation until dismissed, before they greeted their loved ones.
But the little boy's joyous reaction saw all military protocol thrown out the window as he bounded up to his mother, arms outstretched.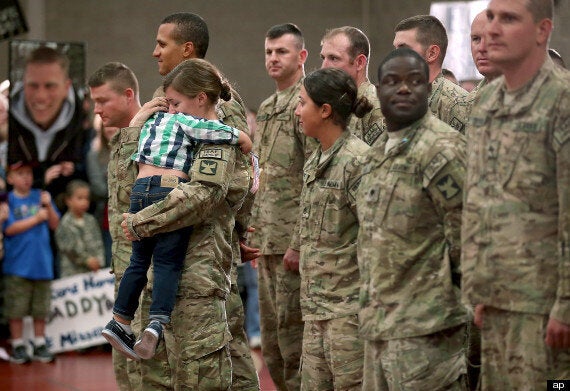 'I was longing to hold him': Waldvogel had been in Afghanistan for nine months
Waldvogen threw similar caution to the wind by dropping to her knees and enveloping her son in a warm hug.
Waldvogen told KARE: "I was longing to hold him, that's all I thought about."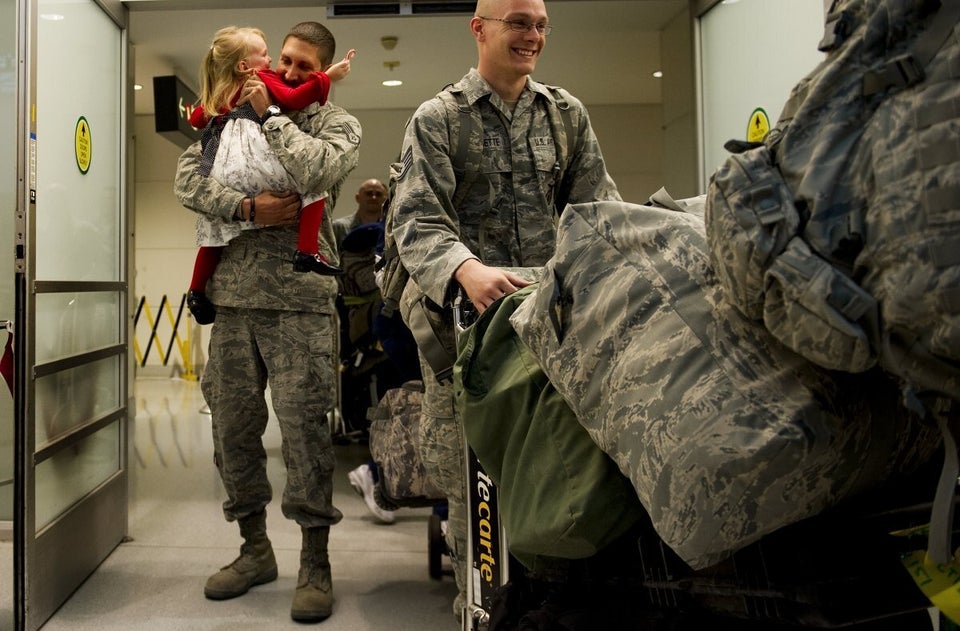 Soldier Homecomings In The U.S.
Popular in the Community