SBTRKT was the latest headliner to take to the stage at Camden's Roundhouse on Friday night, as part of the annual iTunes Festival.
SBTRKT, a project led by Aaron Jerome, is one of the event's more intriguing bookings, offering something decidedly different from the other headline acts, which include the likes of Jessie J, Kylie Minogue and Kasabian.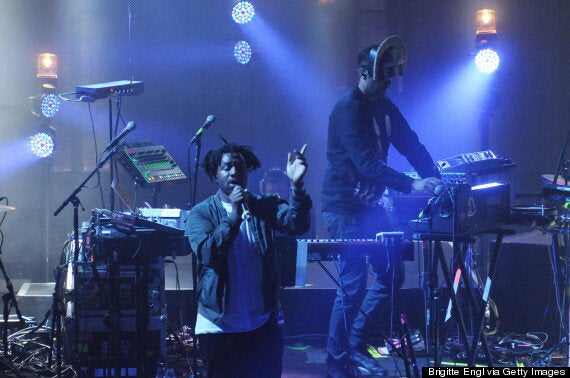 For SBTRKT, the iTunes Festival concert comes at an important time, just days ahead of the release of 'Wonder Where We Land', the project's second album, which will be followed by a short 5-date UK tour.
After a stellar support set from Young Turks labelmate Jamie XX, Aaron arrives on-stage sporting his signature mask, and it's not long before he's joined by long-term collaborator Sampha, to launch into 'Never Never' before introducing 'New Dorp. New York'.
In previous years, the iTunes Festival has occasionally struggled to inspire its audience, however, there were none of these difficulties on Friday, as SBTRKT fluttered comfortably between introducing new tracks and revisiting fan favourites from their debut release.
As expected, Sampha stuck around, providing his vocals for 'Hold On' and the as-yet-unreleased 'Temporary View'.
Sadly, there was no sign of Jessie Ware as SUBTRKT polished off the hour-long set with 'Right Thing To Do', after flooding the Roundhouse with lasers aplenty during 'War Drums'.
There are still 10 nights of music to come at the iTunes Festival, and acts yet to perform include Ed Sheeran, Placebo and Jessie J.
All of the performances can be streamed live online, and viewed after the event on Apple devices.
Fans can access SBTKRT's full set here, see the full setlist below: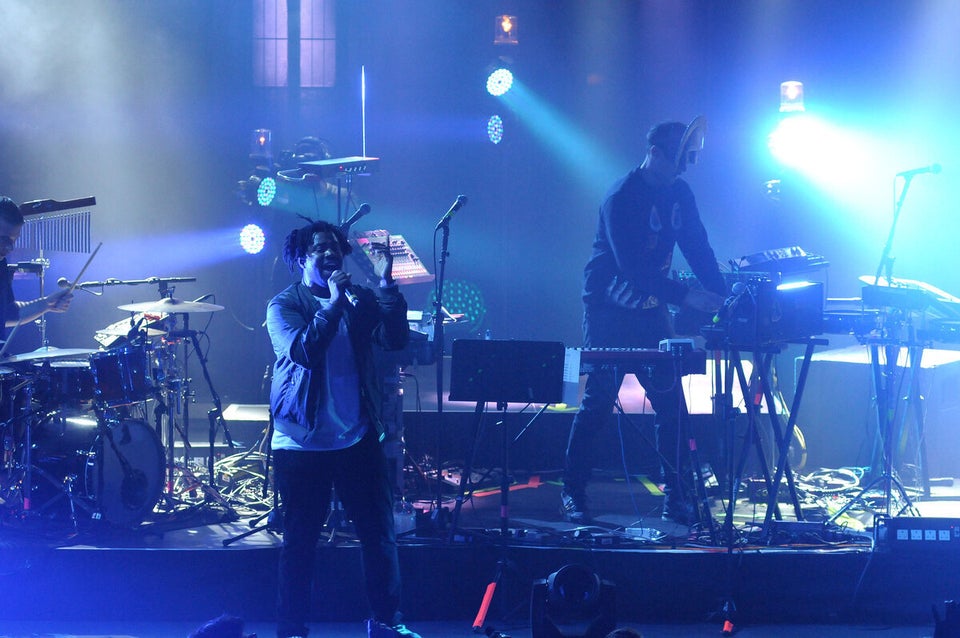 iTunes Festival: SBTRKT And Jamie XX