This year's 'Strictly Come Dancing' has barely begun, however, it looks like we already have our first romance.
Earlier this week, Thom Evan's 'Strictly' partner Iveta Lukosiute admitted to having something of a crush on the rugby star - and it looks like the feelings are mutual.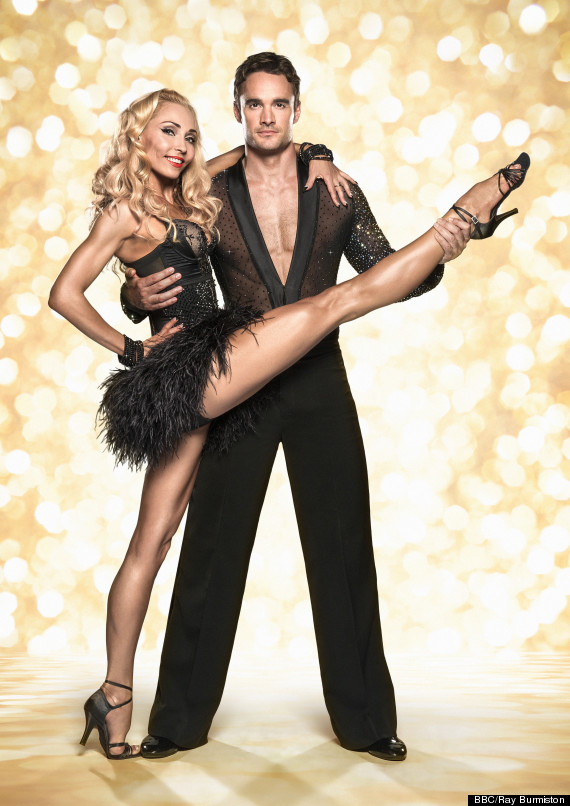 Thom and Iveta
According to The Sun, the pair have even been enjoying secret dates, spending plenty of time together when they're not busy with rehearsals.
"He is completely smitten. We didn't think Iveta would be his type but he had a huge crush on her from the get-go," a source tells the paper. "He's joked that he used to be a boobs man but Iveta has turned him into a legs and bum man in weeks.
"The pair have been spending almost every minute with each other in the build-up to the live shows and are often still together after rehearsals.
"They've been sneaking off for dinner dates in Surrey pubs and Thom took her to the Weybridge Health Club and Spa. He said she is meeting his family."
Obviously, the 'Strictly' competition is still their main concern and Iveta has previously revealed that she's confident Thom could be the winning dancer.
"I have the best one with Thom. Everybody wanted Thom and I got him. And the more I get to know him, the feeling is even stronger that he is the best one. Tom is the guy I wanted right from the start," she stated.
"Thom has a great body. He has the looks, he has the body. He has the potential but he has a beautiful personality. And what impresses me is that he is not vain at all. He never looks in the mirror."
The 'Strictly' live shows begin next week.
LIKE US ON FACEBOOK | FOLLOW US ON TWITTER