One of the great, modern consolations of a British autumn is upon us. The nights may be drawing in but, fortunately, that no longer means just wet leaves and grey skies, but, ring that bell, 'Downton Abbey's return.
And here we are, with Series 5 of the ITV juggernaut, with some things all a-changing and other things as comfortingly familiar as ever.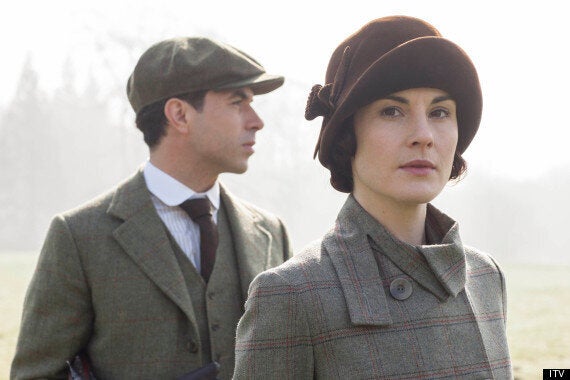 Mary has given up the widow talk to take her future into her own hands, it seems
What's different? Well, thank the mercies, Lady Mary has got a tiny bit more colour in her cheeks than her previous entire series spent in Du Maurier-esque ghostliness. Faced with the prospect of choosing a replacement for dear, dead Matthew, there's even a glint in the eye as she muses on the prospect of, let's speak plainly, 'trying before buying'. What a thoroughly modern Mary! Just make sure Mr Carson isn't carrying a silver tray into the ladies' drawing room when he hears.
Another person to be flinging away the widower's weeds with unseemly haste (ok, four years) is Branson, seen SMILING at local lass Sarah Bunting. The temerity of the man! Doesn't he know his place? Err, actually, no, and thereby lies the rub. Earl Grantham's brow remains eternally furrowed at this dismal prospect, his seeming to forget his own ineffectual fumbles with a woman distinctly NOT of his station (oh, and NOT Lady Cora either) only two short series ago.
The biggest change of all, however, belongs to Mr Carson himself, offered the prospect of a committee position that would hitherto have gone straight to his boss. Is this a subtle Julian Fellowes metaphor for the 1924 Labour government we hear talk of at the dinner table? The Countess Dowager would have no doubt tutted her way to another Emmy at this news, except she's too busy scuppering her friend's chances of romantic renaissance and bringing the words of Gore Vidal to mind about success not being enough, "I like to see my friends fail."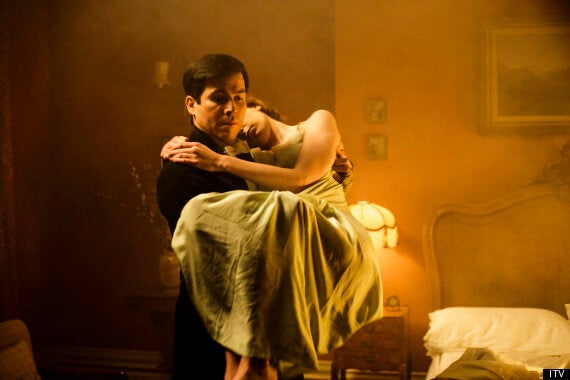 Come the hour, come the man... It's Barrow, Thomas Barrow
All this Change (capital C) notwithstanding, everything else has remained determinedly unbroken, and therefore unfixed. Once again, guests bring romantic ripples, and who could resist Anna Chancellor's come-hither gaze to her former employee? Certainly not our Jimmy, which meant another night at Downton Abbey, another person caught out under the wrong counterpane.
How so? Because Lady Edith appears to be mooning her way through yet another series, just this time over a child, instead of a man. Or as well as, and this time nearly taking the whole house down with her. Elsie Tanner pulled this stunt once with a burning ciggie and a non-Kite-standard sofa. For Lady Edith, it was the old letter-in-the-grate-trick, and she, the household, the series, were saved only by the swift, selfless actions of the hero du jour, Mr Thomas Barrow. What a caper, and we're only one episode in. Autumn is upon us.
'Downton Abbey' Series 5 continues at 9pm on Sunday evening. First pictures from the new series below...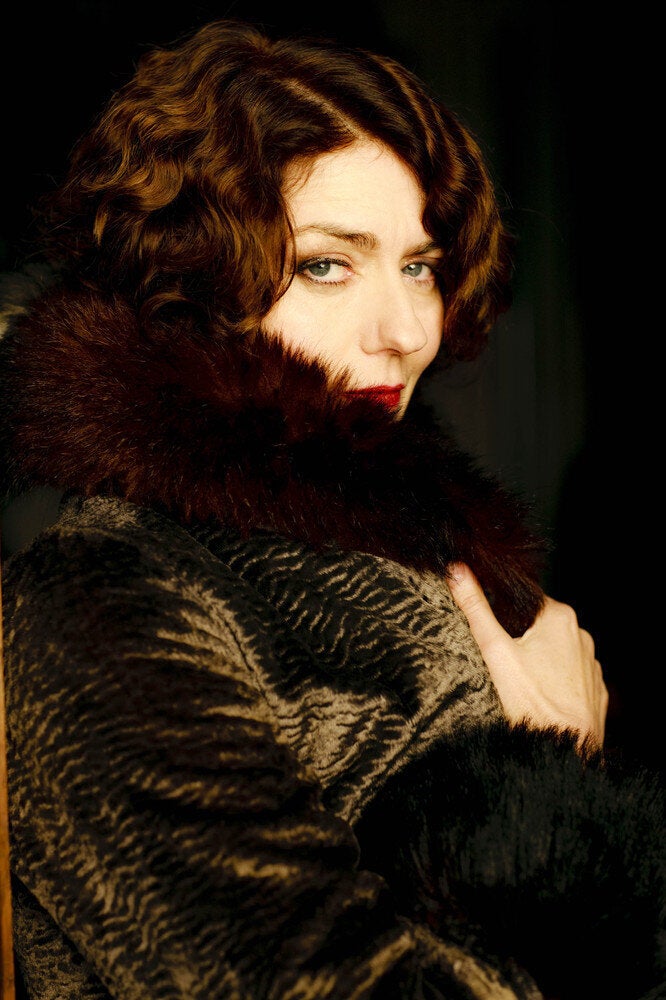 Downton Abbey Series 5