Jeremy Clarkson has reportedly been warned by 'Top Gear' producers to be on his best behaviour while the show films its Christmas special in Argentina.
Unless you've been living under a rock for the past six months, you won't have failed to notice that Jeremy has been involved in quite a few scandals in recent times - largely centred around race issues - and it seems BBC bosses are keen to avoid a repeat performance while they film in South America.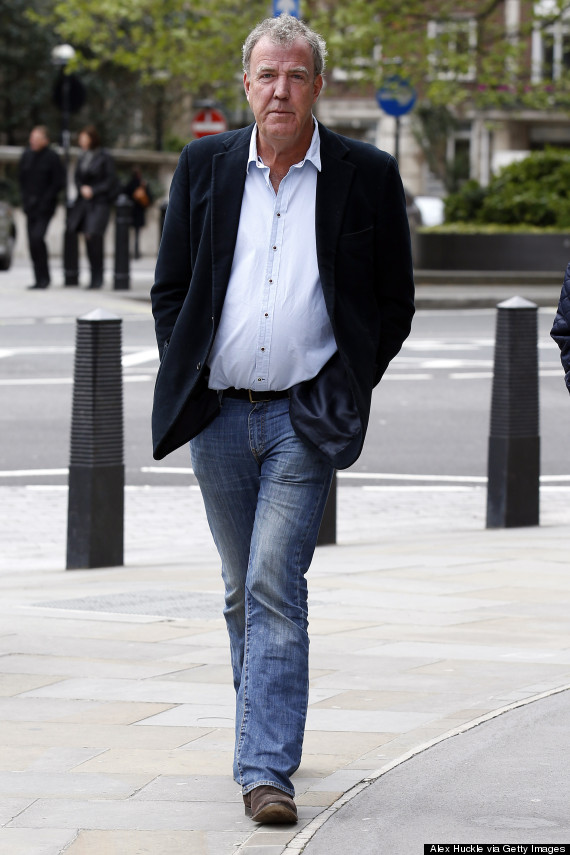 Jeremy Clarkson
An insider told The Mirror: "There was real panic when bosses learned that Top Gear was going to Argentina of all places.
"Clarkson and his crew have a record of upsetting foreigners - from Mexicans, the French and Asian - the last thing the BBC needed was a big incident with Argentina.
"Jeremy has been warned to be on his very best behaviour and to do nothing that would upset his hosts. He has promised to do so."
Jeremy Clarkson? Going a few weeks without offending anyone? Is he going to walk around with masking tape over his mouth between takes or something?
The controversial TV presenter recently shot down rumours that his days as co-host of 'Top Gear' were numbered, writing in the show's official magazine that he'd be coming back to present the new series of the BBC show when it returns to screens next year "unless I am eaten by a pack of wild dogs".
He had previously revealed in The Sun back in May that he'd been given a stern warning by show bosses about his behaviour, writing: "I've been told by the BBC that if I make one more offensive remark, anywhere, at any time, I will be sacked.
"It's inevitable that one day, someone, somewhere will say that I've offended them, and that will be that."
LIKE US ON FACEBOOK | FOLLOW US ON TWITTER