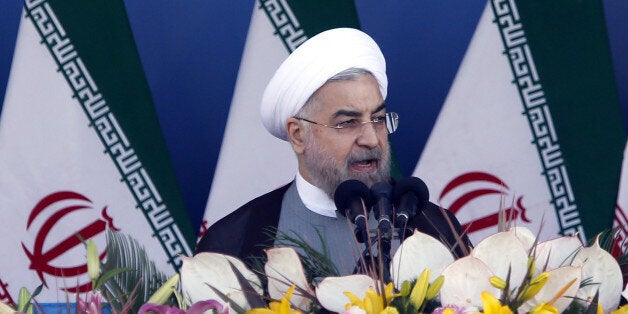 David Cameron and Iran's president will meet for the fist time in decades in New York later, as Britain bids to gain support from the hostile nation to join an international effort to tackle the Islamic State terror group, and to persuade him to drop support for the Assad regime.
The meeting with Hassan Rouhani, at a crucial United Nations summit, will be the first time a British prime minister has held face-to-face bilateral talks with an Iranian president since the country's Islamic revolution in 1979.
It comes just hours after the US, alongside five Arab nations, launched airstrikes against key Islamic State targets in Syria, stepping up the offensive to stop the terror group which has terrorised thousands, slaughtered minorities and beheaded three Western captives. Iran is an historic ally of Syria's President Bashar al-Assad.
Number 10 is said to be keen to focus British efforts against Islamic State on enlisting active support of regional powers in the Middle East. A Downing Street source told the Press Association: "We are under no illusion about the dangers of Iran's nuclear programme and our approach on that is not changing. However, if Iran is willing to join the international community to defeat Isil, then we will work with them on that but will be clear that you cannot take one approach in Baghdad and another in Damascus. You need a political solution in both if you are serious about defeating Isil."
Despite an earlier indication from Supreme Leader Ayatollah Ali Khamanei that he would reject any notion of an alliance with the US, Tehran's government continued to send signals over the weekend that it was keen to tackle the threat posed by Islamic State.
Iran is expected to take this opportunity to call for flexibility on its uranium enrichment programme, which previously sparked hardline sanctions by Western nations because of concerns such enrichment could give the country the capability of producing a nuclear weapon.
Cameron will later address the UN General Assembly and is set to use his speech to call for broad support for the new Iraqi premier Haider Abadi, and for efforts to tackle IS. The prime minister has thus far ruled out putting British soldiers' "boots on the ground" and it is unclear whether the UK will join the US and France in air strikes against Islamic State forces in Iraq or Syria.
Rouhani, widely hailed a moderniser when he came to office, has had his credibility in the West damaged by various high-profile human rights abuses and crackdowns by the Iranian police and judiciary.
And human rights campaigners are also using Rouhani's UN appearance to campaign on behalf of a young British-Iranian woman Ghoncheh Ghavami, currently imprisoned for attempting to watch a sports match. Iran bans women from entering stadiums if men are present.
How Relationship Between Iran And Britain Broke Down..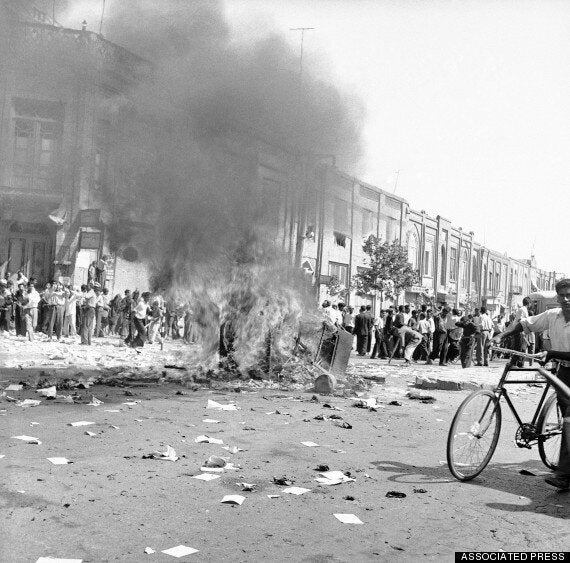 British-Iranian Relations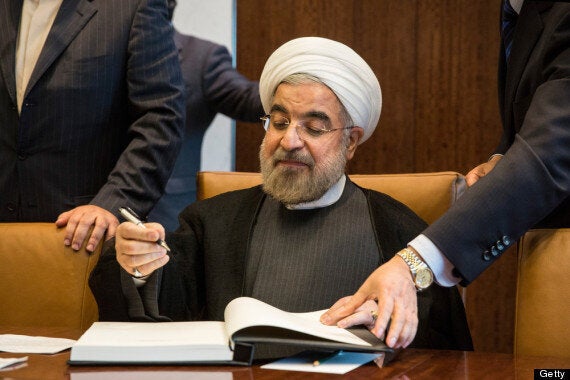 How Iran And The West Made Up