Perry, who became a teen sensation as Dylan McKay in the seminal 1990s American TV series, cuts a dramatically different figure in his new film, 'The Beat Beneath My Feet'.
WATCH ABOVE: In this video, Perry, now 47, talks about the role in this, his first British independent film, his hopes for the movie and his love of rock guitar music.
In this comedy drama, Perry plays a broken down American rock guitarist called Max Stone, who has faked his death after tragedy and financial ruin destroyed his life. Stone re-surfaces in South London, where he is recognised and blackmailed by an obsessive teenager called Tom, played by newcomer Nick Galitzine.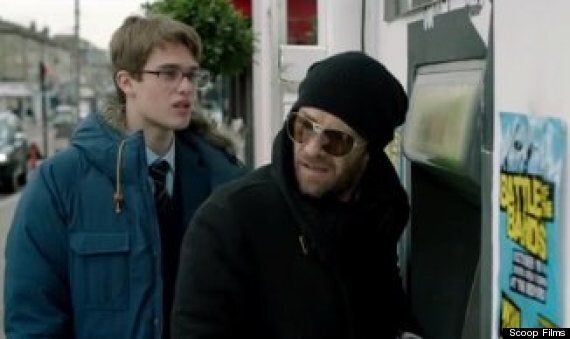 Max (Luke Perry) must learn to cope with life post-rock stardom
Tom is hell-bent on becoming a guitarist and their unlikely friendship makes for a moving and entertaining story that has been receiving a positive reaction on the independent film circuit. The movie launches at London's Raindance Film Festival on Thursday (25 September),
And here are some fellow ghosts of TV past...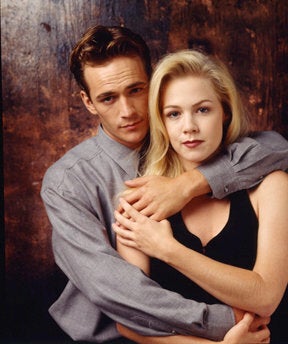 Beverly Hills 90210