Police have named a mother and son struck by a train at a busy station yesterday as Rubina Khan and her 10-year-old son Amaar Khan.
Police investigating whether the woman and son died in a murder-suicide on Tuesday morning at the station Berkshire, but are keeping "an open mind" and considering other possibilities.
A spokesman for British Transport Police (BTP) said: "Although we have yet to formally identify the deceased following yesterday's incident at Slough railway station, we can confirm we strongly believe them to be Rubina Khan, 46, and her son Amaar Khan, 10."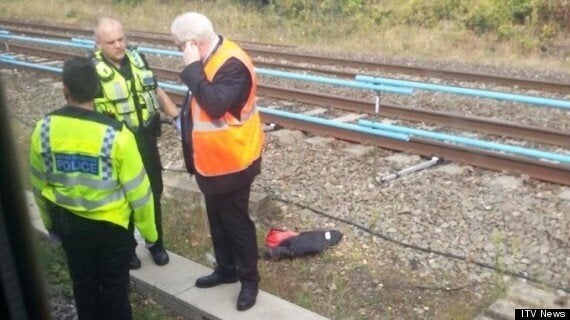 The scene at Slough station
The BTP spokesman said: "Specialist officers are currently providing support to the family, and we ask that they be left to grieve and come to terms with what has happened."
Chief Inspector Jenny Gilmer confirmed that murder-suicide was one line of enquiry for the investigation into the tragedy, but that "we must not speculate".
No-one else is thought to be involved in the incident, which police do not believe was an accident.
Gilmer said the pair, who were pronounced dead at the scene, were both from the Slough area.
A spokesman told The Huffington Post UK that foul play could not be ruled out in the deaths.
Emergency services attended the scene. Slough station was closed for around six hours because of the incident.
Officers were called to Slough station just before 9.45am on Tuesday, following reports that two people had been hit by a train.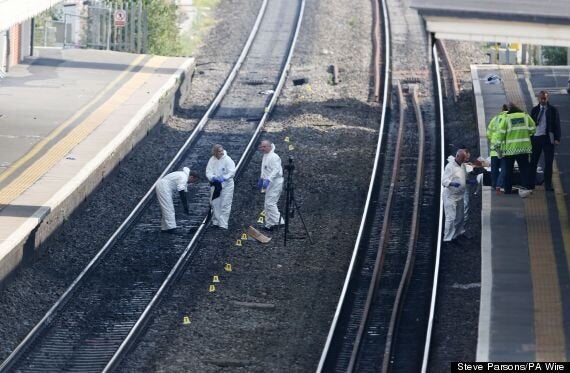 Forensic officers work on the tracks at Slough train station
BTP, which has responsibility for policing the rail networks, has launched a full investigation into what happened.
Delays between Reading and London Paddington were expected to continue until at least 6pm Tuesday, National Rail said.
The train's driver reportedly apologised to the passengers after the incident, and First Great Western tweeted that it will offer counselling and "full support to all staff affected."
Poor driver. Hits two people and he's apologising to the passengers - screw us mate, I hope you're alright #slough

— Mr Tom (@_TommyTaylor_) September 23, 2014
A BTP spokesman said: "At this time the incident at Slough has been declared suspicious and officers are investigating the circumstances."
"Thames Valley Police and South Central Ambulance Service also attended the incident, and two people were pronounced dead at the scene."
"Officers are working to identify the deceased, and a full investigation has been launched."