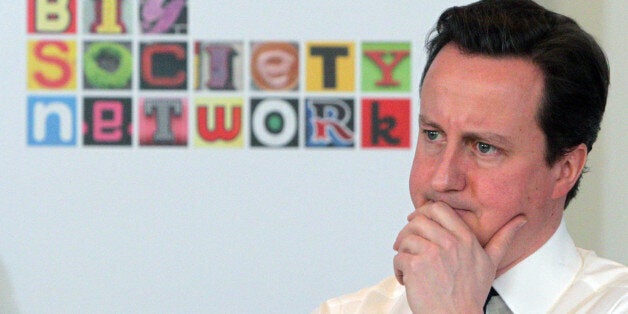 The Tories have "abandoned" David Cameron's flagship Big Society agenda and lurched right-wards, according to the guru who helped inspire the project.
Phillip Blond, director of the Respublica think-tank, cuttingly said: "The Tories have abandoned communitarianism and reverted to Michael Howard version 3, which will be as successful as Michael Howard version 1".
The think-tank boss, dubbed the "Red Tory", once tried to turn the Conservatives into the "party of the poor" and is credited as a "driving force" behind Cameron's Big Society idea.
Tory civil society minister Brooks Newmark, who is responsible for driving forward Cameron's Big Society agenda, later told the Huffington Post UK: "Perhaps if Philip Blond stepped out of his ivory tower he'd see the Big Society is both alive and thriving."
He went on: "Volunteering is up from 66% to 74% in the past 4 years. Great initiatives like the National Citizen Service have seen 100,000 16 year olds giving over 2 million hours of voluntary service in their communities.
"There is an enormous amount of great work being done by charities and voluntary groups and hopefully Mr Blond will take the time see what is going on out there in even in his own local community."
Writing in the Guardian back in 2012, Blond said: "The government is now focused on a purely negative agenda of deficit reduction, and unable to offer a positive vision of the future."
The philosophy, some said, was an attempt by Cameron to de-toxify the Tories and rid them of the "nasty party" image. However, Blond later accused Cameron of ditching the Big Society idea "for a re-toxifying 1980s approach to the deficit."
"The PM has given up something for nothing, ceding all his strategic and visionary thinking to George Osborne's tactical and failing approach to the deficit," he wrote. "A new conservatism has been strangled at birth; a failure to rethink the party's economic offer means that old economics have killed new politics."
Popular in the Community