Following reports that Ronaldo could return to United next summer, desperate fans have raised £3,000 for the "Come home Ronaldo" fly-by when Real visit Villarreal's Estadio El Madrigal on Saturday.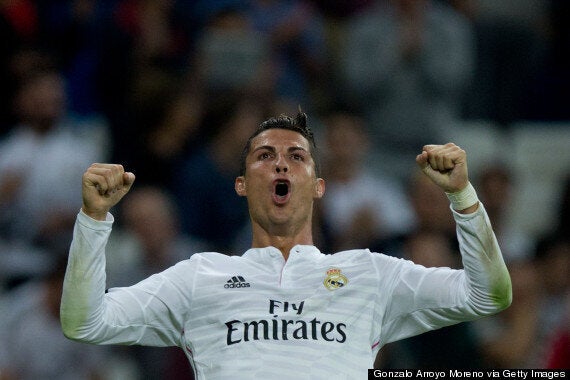 Ronaldo is in irresistible form again for Real
"United Reel", which boasts just 725 followers, claims it has "active supporters on every continent of the world" and has targeted Real's next fixture, which will be televised live on Sky Sports.
Last season, a minority of United fans organised for a banner bearing the message "Wrong one - Moyes out" to be flown over Old Trafford during the Reds' 4-1 win over Aston Villa.
Ronaldo, 29, has scored 11 goals in eight matches so far this season, including two back-to-back hat-tricks against Deportivo la Coruña and Elche.
Real manager Carlo Ancelotti said of Ronaldo: "The movements he makes are very quick and that's why they come as a surprise. He is always in just the right position because he has a unique gift for movement.
"He needed a period of time in which to work; he has done that with the discipline and professionalism that he has. He's in very good physical shape, he's motivated and he's scoring a lot of goals."
United manager Louis van Gaal last week admitted it is "possible" the club could re-sign Ronaldo, who scored 118 goals for the Reds between 2003-09, winning three Premier League titles, two League Cups, the FA Cup, the Champions League and the Club World Cup.
Related