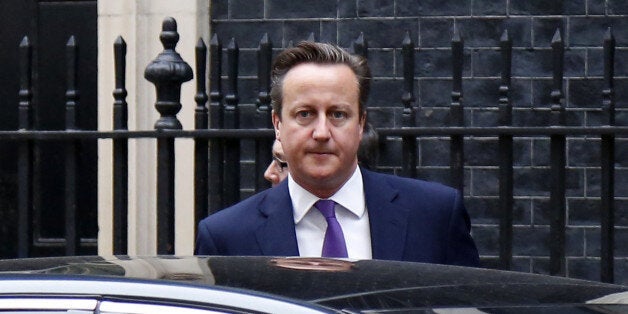 Britain will now send the Royal Air Force to reinforce the US-led bombing campaign in Iraq, as MPs voted overwhelmingly to back air strikes on Islamic State (IS) militants.
The vote was decided by a margin of 524 votes to 43, with all three main party leaders providing their support, meaning that the United Kingdom will now get involved militarily once more in Iraq, just over three years after British troops withdrew from the country.
Labour MP Rushanara Ali resigned as shadow education minister over the vote, which got a majority of 481, choosing to abstain on the decision to back air strikes in Iraq on IS terrorists, popularly known also as ISIS and ISIL.
Tory MP Mark Reckless explained his decision to vote against air strikes, writing on Twitter: "A year ago we were asked to bomb other side in Syria +what good did 557 MPs voting to attack Libya do?"
I voted against bombing ISIL in Iraq. A year ago we were asked to bomb other side in Syria +what good did 557 MPs voting to attack Libya do?

— Mark Reckless MP (@MarkReckless) September 26, 2014
Labour's shadow foreign secretary Douglas Alexander said the party's support for air strikes on was a "wrenching" decision for the party.
"All of us who support and stand with the government today must have the humility to acknowledge that we cannot say with certainty all that lies ahead," he added. "We have a legal, political and moral mandate to act in Iraq."
Deputy prime minister Nick Clegg told MPs: "Just because you can't do everything, it doesn't mean you should do nothing."
"We should avoid repeating the mistakes of the past, but it doesn't mean we should be trapped by the past."
A YouGov survey for The Sun shows the most staunch support yet for RAF airstrikes in Iraq against Islamic State targets, with 57% of the British public now in favour and just 24% against. And voters also support bombing IS targets in Syria, with 51% in favour and 26% against, though Prime Minister David Cameron has ruled out such raids.
Cameron said the shadow of the 2003 decision to join the US-led invasion of Iraq "hangs heavy" over today's vote but told MPs: "We must not use past mistakes as an excuse for indifference or inaction. We will play our part in destroying these evil extremists, we will support our Muslim friends around the world as the reclaim their religion and, once again, our inspirational armed forces will put themselves in harm's way to keep our people and our country safe."
He also said IS has "already murdered one British hostage and is threatening the lives of two more", plotted attacks which would have affected British tourists and were "a terrorist organisation unlike those we have dealt with before".
Story continues below the slideshow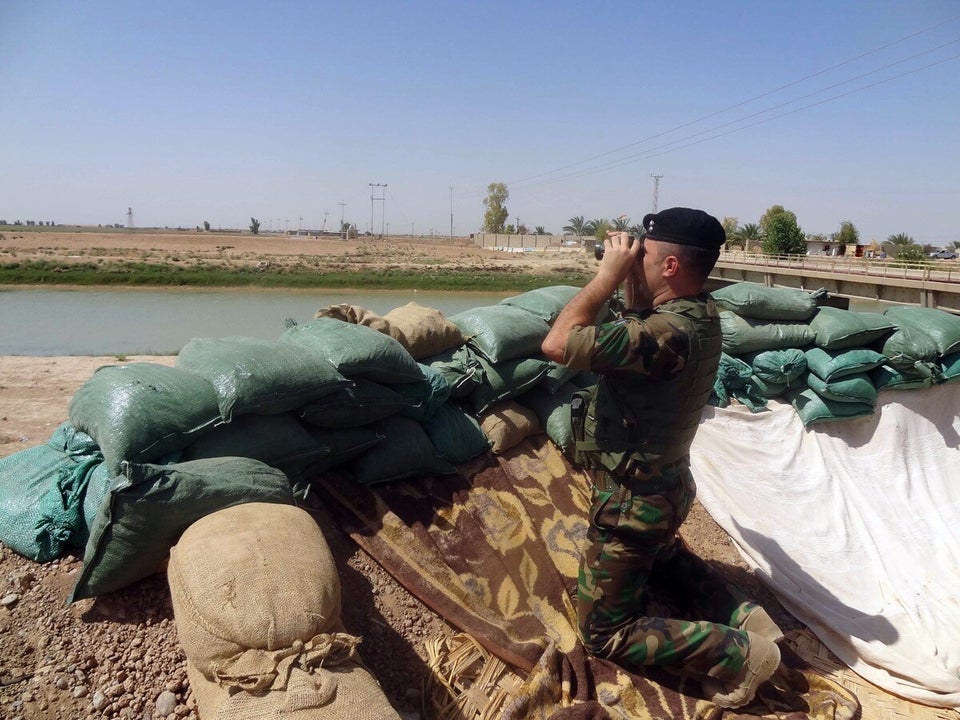 Iraq unrest
Attorney General Jeremy Wright had provided advice that there is a "clear legal basis for UK military action to help Iraq defend itself from Isil," the Prime Minister told MPs. "The Iraqi government has requested our help and given its clear consent for UK military action, so there can be no question about this."
Labour leader Ed Miliband acknowledged that there was "unease" about intervention following the 2003 Iraq War but said "we cannot simply stand by" against the threat of IS.
He said action against IS met his six criteria for intervention: there was a just cause, it was a last resort, there was a clear legal base, military action had a reasonable prospect of success, it had regional support, and was proportionate.
The Labour leader said the legacy of the Iraq War meant there was a "heightened responsibility" on the UK to support the country's government.
However, some Labour figures were not convinced by Miliband's stance. Clare Short, the former Labour cabinet minister who resigned over the vote to go to war in Iraq in 2003, told Sky News: "There's no strategy here. It won't solve anything."
"Here we go again...throwing six planes into it to go along with the US and be a poodle again," she added.
Galloway warned that futher action would see extremism "spread further and deeper around the world like just what happened in the [last] Iraq war".
The maverick MP went on to describe the debate so far as nothing more than "moving around imaginary armies", saying that it was not possible to bomb their bases as "they don't concentrate as an army [and] they don't have bases".
The debate comes as the Danish government announced it was joining the coalition, sending seven F-16 fighter jets to take part in airstrikes against the group in Iraq. Belgium are also debating their involvement in the coalition, while the Netherlands has already announced it will take part. No European countries plan to deploy in Syria.
Danish Prime Minister Helle Thorning-Schmidt said her government would send four operational planes and three reserve jets along with 250 pilots and support staff. The deployment will last for 12 months. She urged other countries to participate, too. "No one should be ducking in this case. Everyone should contribute," she said.
Popular in the Community