North Korean leader Kim Jong Un is suffering from "discomfort", the country's state media has said, confirming long-held rumours that it is illness that has kept the dictator out of the public eye for almost a month.
Kim's ballooning weight since he came to power in 2011 has been the topic of much discussion in the South Korean media, who have hinted the leader of the hermit nation may have gout - a disease more commonly associated with Tudor monarch Henry VIII.
Kim has not been seen since being photographed at a concert alongside his wife on September 3, and walked with a limp at a walkabout in July.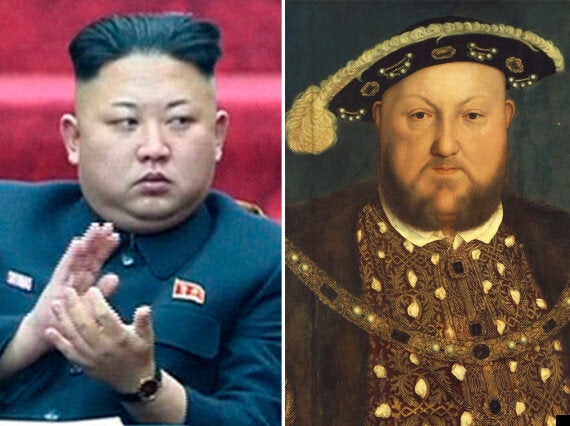 Has Kim Jong Un got gout like Henry VIII?
"The wealth and prosperity of our socialism is thanks to the painstaking efforts of our marshal, who keeps lighting the path for the people, like the flicker of a flame, despite suffering discomfort," a presenter for a documentary ahead of the North Korean Supreme People's Assembly meeting said.
Only part of the meeting of the Supreme People's Assembly was shown on state TV, but Kim was not present and apparently missed the meeting for the first time since he took power after the death of his father Kim Jong Il in December 2011, according to an official for the South's Unification Ministry.
Kim Jong Un has ballooned in weight since 2011
The Supreme People's Assembly rarely meets more than once a year, although this was the second such session this year. In practice it has little power, and when it is not in session, its work is done by a smaller and more powerful body called the Presidium.
North Korea opened polling stations in March for voters to approve a new roster of deputies for the assembly, and Kim was elected unanimously with 100 percent turnout in his district.
North Korean elections have predetermined outcomes with one candidate per district.