The normally calm streets of Hong Kong resembled a war zone on Sunday night as police tried to quell thousands of pro-democracy protesters on the city's streets.
Tear gas was fired at the crowds gathered at government headquarters in a challenge to Beijing over its decision to restrict democratic reforms for the semiautonomous city.
Slightly surreal scenes unfolded as protestors attempted to shield themselves with umbrellas.
The Chinese government has imposed a media blackout of the protests and there are reports that access to some social network sites has been blocked.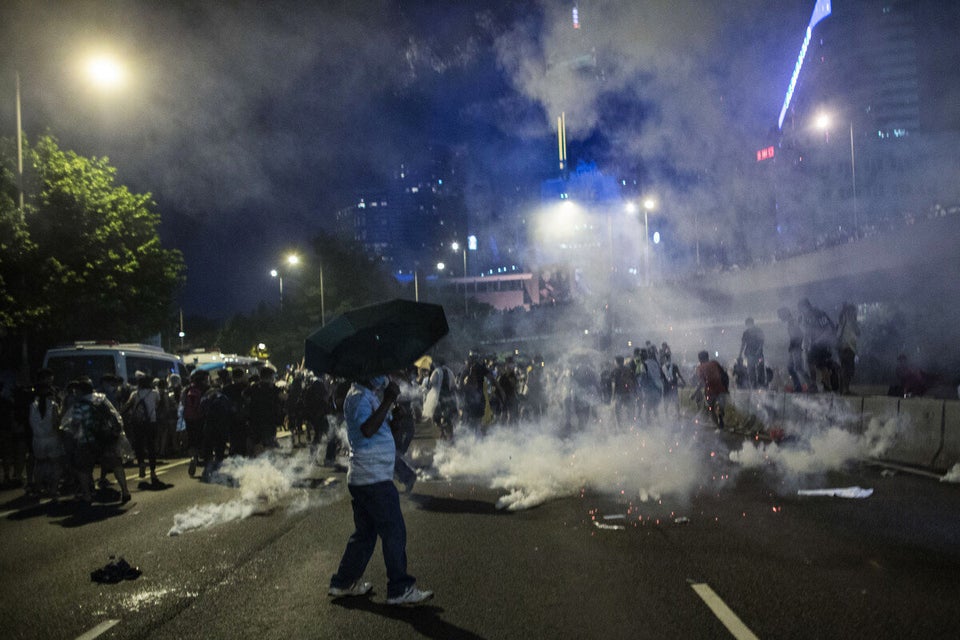 Hong Kong Protests