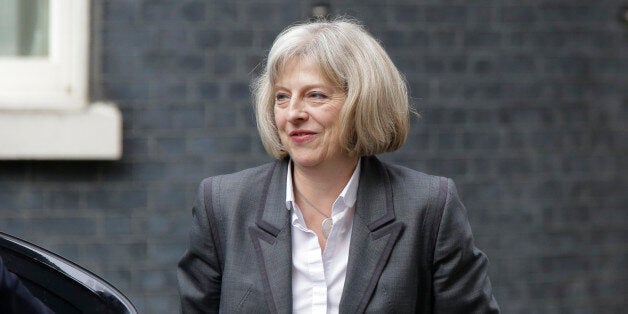 The Conservative Party needs greater diversity in order to make "better decisions", Theresa May has said.
Speaking on the fringes of the Conservative Party conference on Sunday evening, the home secretary said it was crucial for the party that more women be selected as parliamentary candidates. She told the audience of largely female candidates, MPs, and cabinet ministers that the party needed to present a "different face" to voters.
"The key reason I think for having greater diversity of people on our benches in the House of Commons is if you have people with different experience, with different skill-sets with different backgrounds, you get better decisions," she said. "You end up with much better decisions at the end of the day."
May added: "It's really important we have good women coming forward in the party and we show that different face of the party, the different experience, a greater diversity of people in the House of Commons, able to actually show people that the Conservative Party is the party that understands their issues, that understands the things that really matter to them, because we've got the people who are going though the same experiences, who know what it's like, who can relate to them."
The home secretary, who is seen as a likely Tory leadership contender once David Cameron steps down, made no criticism of the prime minister. However Cameron has often been attacked from both within and without his party for the lack of diversity in his inner-circle. Michael Gove famously got himself into trouble with Downing Street for describing the dominance of Eton education men at the heart of government as "preposterous".
Cameron, despite his efforts to promote women at his previous reshuffle, has found it hard to shake off the image, whether fair or not, that the Conservative Party has not done enough to give positions of power to female MPs.
At the same event, education secretary Nicky Morgan poked fun at her cabinet colleague William Hague. "Who would have thought William Hague and Angelina Jolie would make an amazing international couple," she said, referencing the former foreign secretary's partnership with the actor on tackling sexual violence. "It's almost like seeing George Clooney getting married." Although she added it was "not quite as traumatic for those of a certain generation".
Popular in the Community