Bayern Munich were forced to evacuate their Moscow hotel due to a fire alarm on Sunday night.
The Bundesliga champions, in Russia ahead of Tuesday night's Champions League encounter with CSKA Moscow, had to wait patiently before they were given the all-clear to return inside.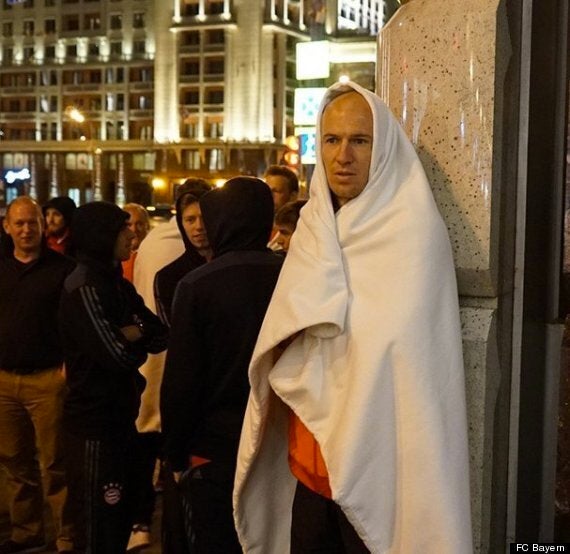 Robben wrapped himself in a blanket during the wait
A drowsy Arjen Robben and Pep Guardiola were both pictured wrapped in blankets as the Moscow temperature dropped to 10 degrees.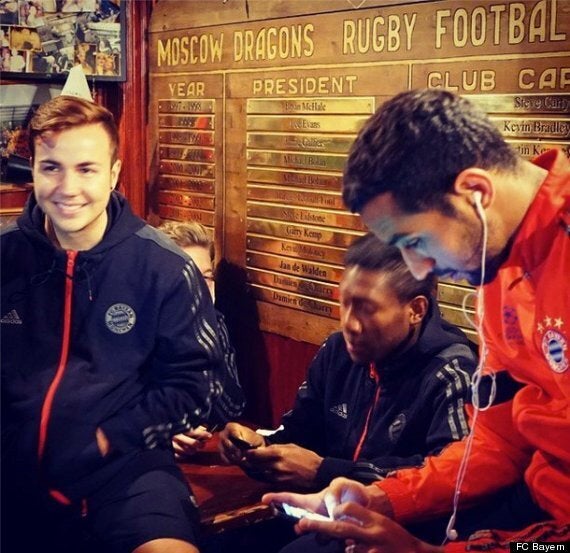 Pep Guardiola opted for a blanket to keep himself warm
Goalkeeper Manuel Neuer dismissed the interruption at Monday's press conference and joked: "It wasn't a problem. It was like being back at school and doing a fire drill."
Related