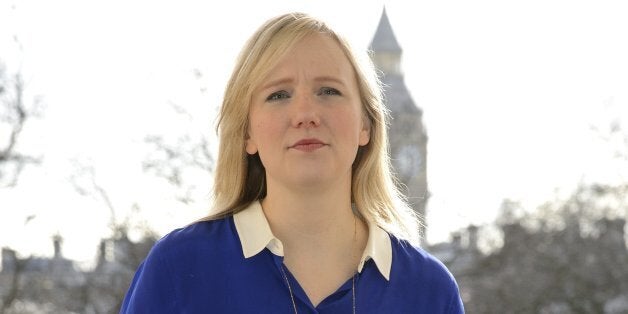 As he was sentenced in court today, a victim impact statement written by Ms Creasy was read out, which described how the father-of-one caused "misery to her and her family" and led her to install a panic button in her home. Prosecutor Alison Morgan said the messages had had a "substantial" effect on Ms Creasy, who felt "increasing concern that individuals were seeking not only to cause her distress but also to cause her real harm which led her to fear for her own safety".
In a statement released afterwards, the London MP said the police and criminal justice services need to be better trained to identify the risks to those at the receiving end of threats. She was targeted after she supported a high-profile campaign launched by feminist Caroline Criado-Perez to put Jane Austen on the £10 note. Ms Criado-Perez was also the subject of Twitter abuse at the hands of Nunn, although the charge he faced did not relate to her.
But she said today that she did not feel the charge - sending indecent, obscene or menacing messages - was the right one. "While what Nunn did was extremely menacing, I do not think that sending messages describes the essence of his campaign against me and Stella," Ms Criado-Perez said. "I think that is better described with the term stalking."
Writing on her online blog today, she said of the Crown Prosecution Service (CPS): "I don't feel they understood what happened to me." She added that Nunn "made me fear for my life - as no-one ever has before. I felt he was a clear and present threat to me. He made me scared to go outside, to appear in public. He seemed obsessed enough to carry out his threats."
A statement read out to the court on her behalf also described the "terrifying" effects of the threats made against them. The "fear and horror" she felt led to her suffering from extreme anxiety and physical symptoms such as dizzy spells. District Judge Elizabeth Roscoe found Nunn guilty following a trial at City of London Magistrates' Court earlier this month.
Today, she also imposed a restraining order banning him from any contact with either woman, who were not in court to see him sentenced. Dressed in a grey suit with a patterned tie, Nunn showed no emotion as he was jailed. The self-styled blogger, who, the court heard, has ambitions of studying for a law degree, had claimed he sent the messages to exercise his right to freedom of speech and to "satirise" the issue of online trolling.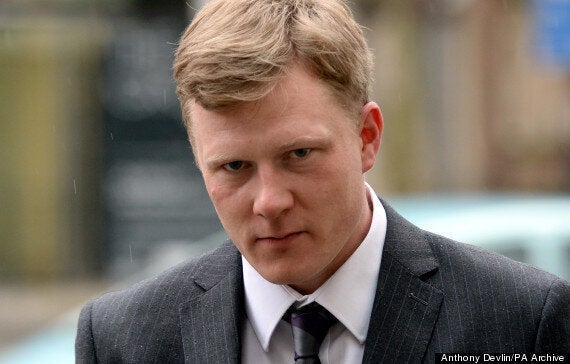 Nunn said he sent the rape threats to 'satirise' online trolling
The part-time delivery driver, who declared himself a "feminist" during his own evidence, denied using Twitter to advocate violence or rape. During mitigation, his defence lawyer, Helen Jones, told the court he felt great remorse for the stress and anxiety he had caused, but Judge Roscoe said she had not seen this during his trial and described his behaviour as "egocentric".
She said she had taken his good character and no previous convictions into account along with the impact a custodial sentence would have on his long-term partner and their three-year-old daughter. She added: "However, it has to be an immediate sentence. There is no reason to suspend it. I'm not convinced that that would give the message that this is entirely unacceptable."
Nunn's one-day trial heard that he began leaving offensive posts on July 29 last year - five days after the Bank of England revealed Austen would be the new face of the £10 note. He retweeted a threatening message sent to Ms Creasy which read: "You better watch your back, I'm going to rape your arse at 8pm and put the video all over.''
Over the next day sent a barrage of offensive messages to the MP using the Twitter account @protectys along with another account, @eatcreasynow.
Another of his messages read: "Best way to rape a witch, try and drown her first then just when she's gagging for air that's when you enter."
Nunn was found guilty of sending a message that was grossly offensive or of an indecent, obscene or menacing character by a public electronic network between July 28 and August 5 last year Ms Creasy said: "Today's sentence for Peter Nunn is a step forward in recognising the distress and fear online harassment can cause.
"We now need to ensure our police and criminal justice services are better trained to identify the risks anyone receiving threats faces - whether these are made on or offline so that we can protect those being stalked. Above all, we need to send a clear message that it isn't for anyone to put up with being harassed via any medium - this is an old crime taking a new form online and should be treated as such."
Ms Creasy told 5 News Tonight of the impact upon her of Nunn's threats. She said: "I can't pretend that it hasn't had an impact on me. Of course it makes you much more wary of strangers, it makes you frightened, it makes you terrified because somebody has fixated on you and wants to cause you suffering and pain...
"It's not up to people like me and the thousands of people who are suffering this across the country to put up with this or to somehow not use these forums. We have to change it and we have to stop the people who are doing this."
She said there was provision within the stalking legislation to deal with such cases. "This isn't just about the words people are using, it's about that course of conduct, it's about trying to threaten somebody using a new form of technology. That's what we have to stop... we can stop it if we choose to."
And she added: "We need (training for police and the CPS) across the country so that people aren't left struggling and fearful that they're going to be attacked whilst people think 'well it's on the internet, it can't be that serious'. Twitter didn't make people send me these kind of threats, something in them made them send me these kind of threats... Online harassment is just as serious as offline harassment."
A CPS spokesman said later: "Peter Nunn sent a series of menacing tweets to both Stella Creasy MP and Caroline Criado-Perez and has today been sentenced for these actions at The City of London Magistrates' Court. We are confident that the correct charge was brought against Peter Nunn, resulting in this successful prosecution."