Ashley Cole refused to discuss Rio Ferdinand's recent claim he felt "betrayed" by the former Chelsea player over the John Terry racism case.
Cole, 33, has returned to England with new club Roma for their Champions League clash with Manchester City at the Etihad Stadium on Tuesday night.
Ferdinand claimed in his autobiography Cole never explained to him or his brother, Anton, why he defended Terry over allegations he racially abused his brother.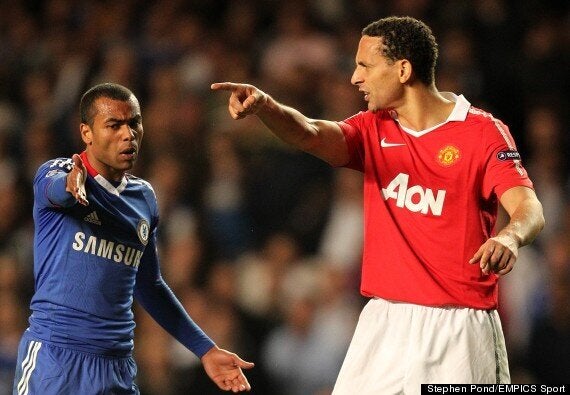 Cole and Ferdinand argue during a 2011 Champions League tie
"I'm here to talk about football, not that," Cole snapped when asked about Ferdinand's comments.
Cole, sat beside Roma coach Rudi García, has started four of Roma's five victorious Serie A games and the Giallorossi are second in the table only to champions Juventus.
The former England left-back left Chelsea, along with Frank Lampard, in the summer after eight years at Stamford Bridge but does not feel as though the Blues made a mistake releasing the duo.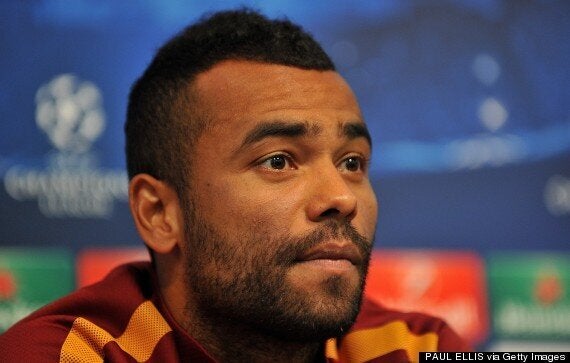 Cole could start against City on Tuesday night
"I never expected to play against him [Lampard]. Everyone knows what Lampard brings to any team - he's a great experienced player who scores goals. He even scored against Chelsea - they probably didn't like that and probably a little bit disappointing for him to score as well.
"But he's a professional and he has to do a job and that is scoring goals.
"I don't think Chelsea were wrong [to let us go] - a decision was made, I'm fine with it. I had eight great years there and I am really enjoying a new challenge. I'm loving Italy."