The number of British children reported as being trafficked for sex or forced labour within the UK has surged in the last year, as high-profile abuse cases in Rotherham and Rochdale boost awareness of the crime.
Britain was the most prevalent country of origin for potential child victims of human trafficking in 2013, with more than 128 child victims identified, a three-fold increase on the 38 found in the previous year, the National Crime Agency (NCA) said.
The stark increase comes as the overall number of potential human trafficking victims identified in the UK, including adults and children from all countries, also jumped 22% in 2013 to 2,744.
The NCA said it had received emerging intelligence reports that human trafficking victims were being branded "like cattle" with tattoos to signify ownership or their age.
Liam Vernon, head of the NCA's United Kingdom Human Trafficking Centre (UKHTC), said reports of wide-scale abuse by gangs in towns such as Rotherham, Rochdale and Oxford were behind a spike in child victims being identified.
"There's more awareness through all the cases we've seen reported in the UK over the last three or four years," he said.
"There's more joined up and co-ordinated national policing and partnership work around child sexual exploitation in general."
Mr Vernon went on: "It has nothing to do with crossing borders. Trafficking is recruitment or movement in the case of a child for the purpose of exploitation.
"Exploitation can include exploitation for prostitution, other forms of sex exploitation, forced labour, slavery, or servitude."
He added: "Focusing on the UK nationals, any movement or recruitment for any one of those types of UK trafficking. So with UK girls, we see them groomed, we see them recruited, we see them moved around, we see them kept by gangs for sexual exploitation, gratification, or financial gain.
"For UK men, we see that happen, recruited by abduction, fear, controlled, for purpose of slavery, for purpose of labour."
A total of 602 child victims of trafficking were identified across all countries of origin, with 65% girls and 30% boys - the remaining 5% were unrecorded. The most common form of exploitation for girls was sex, while for boys it was mainly labour or criminal purposes.
Of the 128 UK national children identified, 112 or 88% were sexually exploited - a huge increase on the previous year.
Among all potential human trafficking victims identified, Romania remains the most prevalent country of origin, followed by Poland and the UK.
Potential victims of trafficking from the UK more than doubled to 193 in the period, the report said.
Some 1,128 people were trafficked for sexual exploitation, some 41% of all victims, while 743 had been recruited for labour exploitation, such as in farms, car washes or factories.
Victims found in car washes were flagged as showing a significant rise, from seven to 30, a more than four-fold increase.
Another significant increase was flagged in the charity bag collection racket, which sees victims work door-to-door fraudulently collecting for charities.
Intelligence had been received that suggests traffickers were marking potential victims with tattoos with "various symbols signifying ownership or to show that a victim is over 18", according to the NCA report.
"Information also suggests that victims may be marked with numbers, but the meaning of these numbers is not known," it said. "Various sources indicate that tattoos are used globally to mark victims of trafficking for sexual exploitation by traffickers and pimps, but the extent to which this is used in the UK is not known."
Commenting on the use of tattoos, Mr Vernon said: ""Put very simply, you brand cattle. And that's how traffickers view people, as a commodity to buy and sell."
He added: "The reason we've made sure it's in there, we want to influence and make aware to front line responders, it may be something that hasn't particularly been looked for previously."
What the report on Rotherham sexual abuse actually said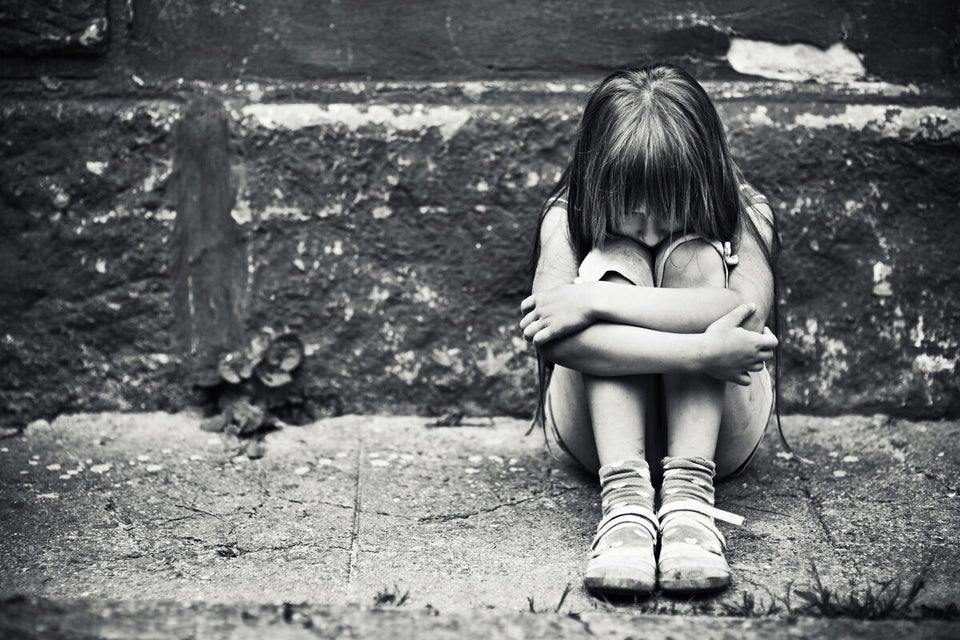 What the Rotherham abuse report actually says