Lauren Goodger has revealed she's fearful her ex-boyfriend Jake McLean could be about to leak yet more intimate photos of her online.
Earlier this month, on Lauren's birthday, Jake tweeted pictures of the former 'TOWIE' cast member in her underwear and branded her a "tramp" online.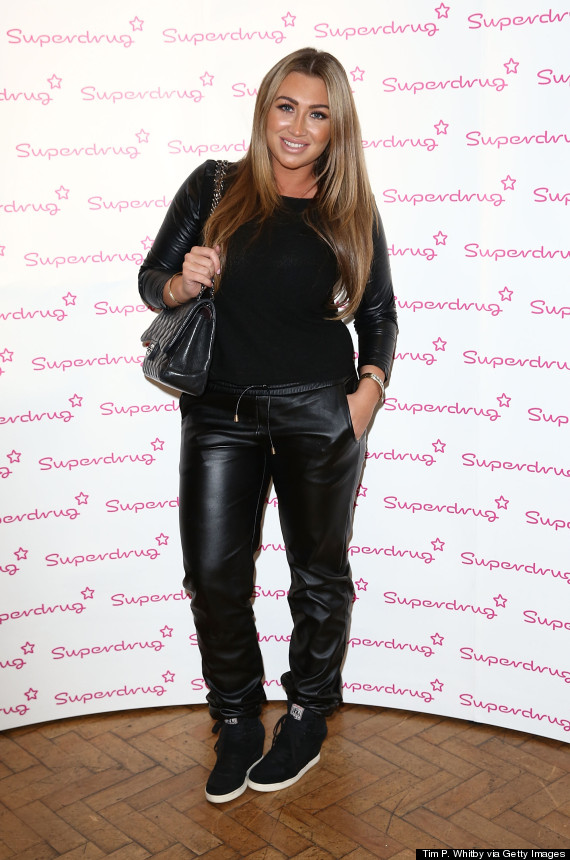 Lauren Goodger
While he eventually took the pictures down, she says in her latest New! magazine column, that she's worried that Jake still has more raunchy photos of her, which he could post online out of spite.
Lauren writes: "Although he deleted the tweet, he hasn't apologised and I don't think he ever will. It does worry me that he could post more photos and I can't control it."
She also claims that Jake posted the photos out of jealousy, due to her close relationship with 'Geordie Shore' hunk Ricci Guarnaccio during her time in the 'Celebrity Big Brother' house.
She adds: "He accused me of mugging him off on 'CBB' and he didn't like the pictures of me with the stripper on stage at the Adonis Hollywood Strip Tour launch party, but I can't worry about things like that. For him to act the way he has, he must still have feelings for me."
During her 'CBB' stint, The Goodge was seen getting upset during a private conversation with Edele Lynch, where she said that she wasn't prepared to take things further with Ricci, because she still had strong feelings for an ex, believed to be Jake.
Lauren tearfully explained: "I try to convince myself that I'm over him but I'm not."
Jake appears with Lauren in a six-second sex tape that was shared among mobile devices earlier this year, which Lauren claims made her feel "dirty and embarrassed".
Read Lauren's full column in the latest issue of New! magazine, out now.
LIKE US ON FACEBOOK | FOLLOW US ON TWITTER